Surface sales below 1.5 million - report
Microsoft's first attempt at hardware is performing well below expectations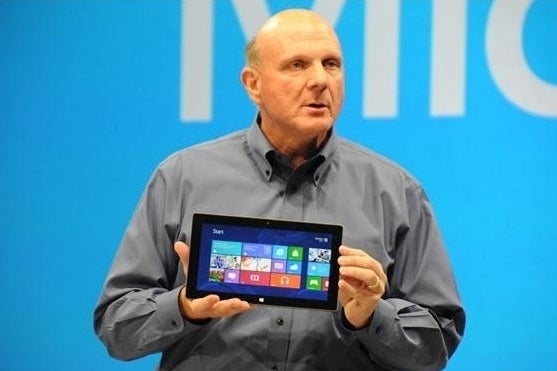 Microsoft's Surface tablet has only sold around 1.5 million units to date: just over 1 million of the Surface RT model, and 400,000 Surface Pros.
According to a report on Bloomberg, which cites three unnamed sources, sales of the Surface's two models are significantly below expectations. Microsoft had ordered the production of 3 million Surface RTs alone, expecting it to sell 2 million units in Q4 last year.
The Surface RT launched in October 2012, with the Surface Pro following in February this year. The device is a bold attempt by Microsoft to take a piece of the burgeoning tablet market dominated by its great rival Apple, and offset the decline in PC shipments. However, if these figures are correct, the Surface still has a long way to go - Apple sold 22.9 million iPads in Q4 2012.
Indeed, Microsoft's Windows Phone OS is also suffering from poor perception among its key hardware partners. In an interview with the Wall Street Journal at the Galaxy S4 launch event yesterday, Samsung's newly appointed co-CEO, JK Shin, played down the company's partnership with Microsoft.
"Smartphones and tablets based on Microsoft's Windows operating system aren't selling very well," he said. "There is a preference in the market for Android. In Europe, we're also seeing lacklustre demand for Windows-based products."
In January, Samsung decided not to launch its line of Ativ tablets supporting Windows RT in the US and a number of European markets, citing a lack of demand and customer confusion.