Super Meat Boy launching iOS version
Team Meat will launch new iOS version of Super Meat Boy entirely from scratch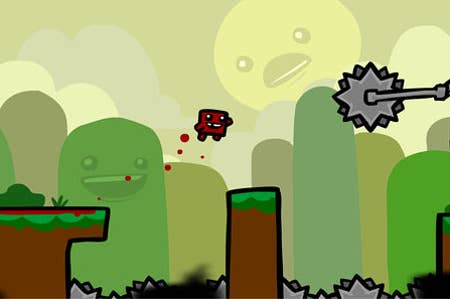 Super Meat Boy, already a huge hit on the PC, is making its way to mobile devices says Team Meat. The new game will be built completely from the ground up, including a fresh take on new art and sound design.
Team Meat, consisting of Edmund McMillen and Tommy Refenes, say that their popular indie title will be getting the full treatment of a proper mobile title with touch screen controls taken completely into account.
"It will not be a sh***y port of an existing game with non-tactile buttons spread all over the screen blocking the players view and making for frustrating controls," said the developer on their blog.
While their desire to bring the game to mobile devices has been known for some time, the duo only recently announced that the iOS would be getting the main focus. An Android version has not been discussed at this time.