Super Mario and 3DS top Japanese charts
Dragon Quest X drops to two as Italian plumber makes a comeback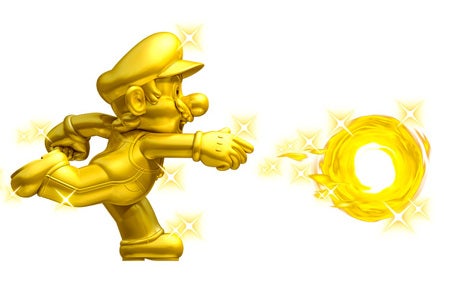 Nintendo is sitting pretty at the top of the Japanese charts this week, with the 3DS maintaining its seemingly endless hold on the top of the hardware sales, and New Super Mario Bros 2 leading the software charts.
In the figures for the week ending August 12, collated by Enterbrain and presented by Andriasang, the 3DS was still way ahead of its closest rival, the Wii, by nearly 93,000 units.
Nintendo 3DS: 108,897 (118,786)
Wii: 15,916 (41,561)
PlayStation 3: 13,740 (14,544)
PlayStation Portable: 12,208 (11,989)
PlayStation Vita: 8,805 (8,203)
Xbox 360: 517 (605)
PlayStation 2: 445 (430)
Nintendo DSi: 344 (372)
In software Mario and Luigi pushed Dragon Quest X into second place making it almost a clean sweep for Nintendo in the top 5 software sales. New entry Kuroko's Basketball made it to 4 on PSP.
[3DS] 01. New Super Mario Bros. 2 - 146,684 (790,732)
[WII] 02. Dragon Quest X - 70,352 (490,663)
[NDS] 03. Pokemon Black & White 2 - 50,431 (2,575,896)
[PSP] 04. Kuroko's Basketball- 36,844
[3DS] 05. Run For Money: Flee From the Strongest Hunters in History - 25,365 (75,243)