Super Hexagon sells 10,000 in three days
Creator Cavanagh "feeling very warm and fuzzy right now"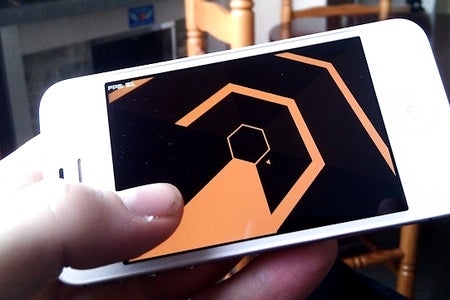 Super Hexagon creator Terry Cavanagh has revealed that the iOS title sold around 10,000 copies in three days, and entered the top 25 on the iPhone charts.
"I didn't see that coming at all - I'd really gone into this expecting the game to be a super niche thing that only a tiny handful of iPhone gamers would be interested in, and I'm really glad to be proven wrong," Cavanagh posted on Reddit.
The game was released September 6, and despite its difficulty has received a positive reaction from the community. Cavanagh added he was hoping to create versions for Android, PC and Mac, and possibly even the Blackberry Playbook "for the hell of it."
Cavanagh's other titles include VVVVVV, At A Distance and Don't Look Back. Super Hexagon is his first title for iOS.
"I'm feeling very warm and fuzzy about Super Hexagon right now. I think it's the best thing I've made in a very long time, and I love that it's so different from most of my other games."