Submissions open for 2019 GamesIndustry.biz Best Places To Work Awards UK
London ceremony set for September 20th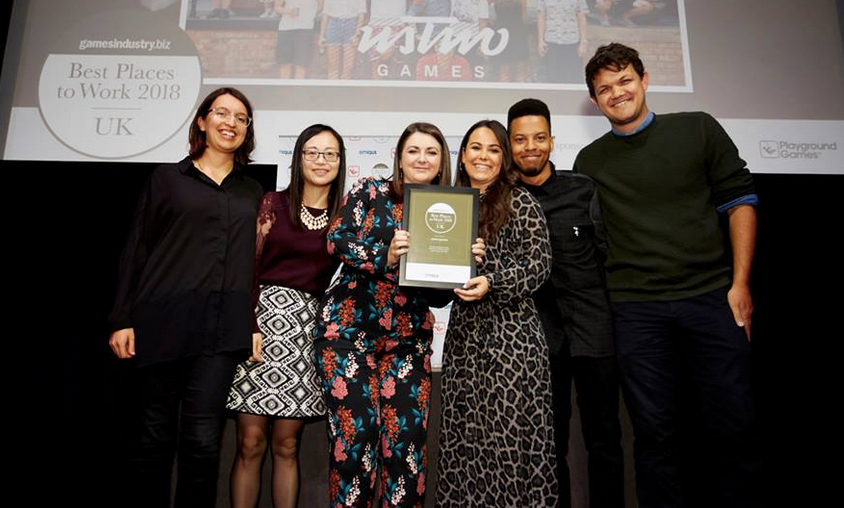 The GamesIndustry.biz Best Places To Work Awards will return on Friday, September 20th.
Games companies - including developers, publishers, retailers and service companies - can submit themselves for the award from today.
This year's ceremony will once again take place at the Ham Yard Hotel in London. The event is presented by recruitment specialist Amiqus.
The awards are judged via a two survey system - one for the employer to fill in and another for the employees. The results of those surveys determine whether you will receive one of our Best Places To Work badge. This year's survey has been updated over last year's, which was put together with the help of HR and recruitment experts.
All responses are entirely confidential and destroyed once the judging is complete. Businesses that do not receive a high enough score will not be named, and we'll provide the overall employee scores to all companies (upon request) so they can identify any areas in which they might be able to improve.
Alongside this, we will also celebrate special winners on the night. Our special awards include prizes for the best small, mid-sized and large companies, and we'll also reward businesses for Diversity, Learning & Development, CSR (Corporate Social Responsibility) and Health & Wellbeing. We'll also name the UK games industry's Best Boss, while Amiqus will present a very special G Into Gaming prize.
To take part, email bestplacestowork@gamesindustry.biz, to receive the first survey.
We are also taking submissions from the games industry for the UK Best Boss. If you would like to nominate your boss, email bestplacestowork@gamesindustry.biz
"The Best Places to Work awards are a fantastic way of highlighting the companies in the industry who are going the extra mile to support and nurture their staff," says business manager Liz Prince.
"Throughout the rest of the year, games companies are judged on their output - their games and the reviews they get. And understandably so. But for one day, it's wonderful to be celebrating those companies who are truly showing excellence in diversity, corporate social responsibility, leadership, training, wellbeing and more. These are company ethics and values that are important to everyone at Amiqus, so we are delighted to support the awards once again. We look forward to celebrating the industry's achievements at the event."
Final deadline for submissions is Thursday, August 1st.