StreamElements unveils recipients of Creator Diversity Fund
The $100,000 fund was divided between 20 Twitch content creators from underrepresented backgrounds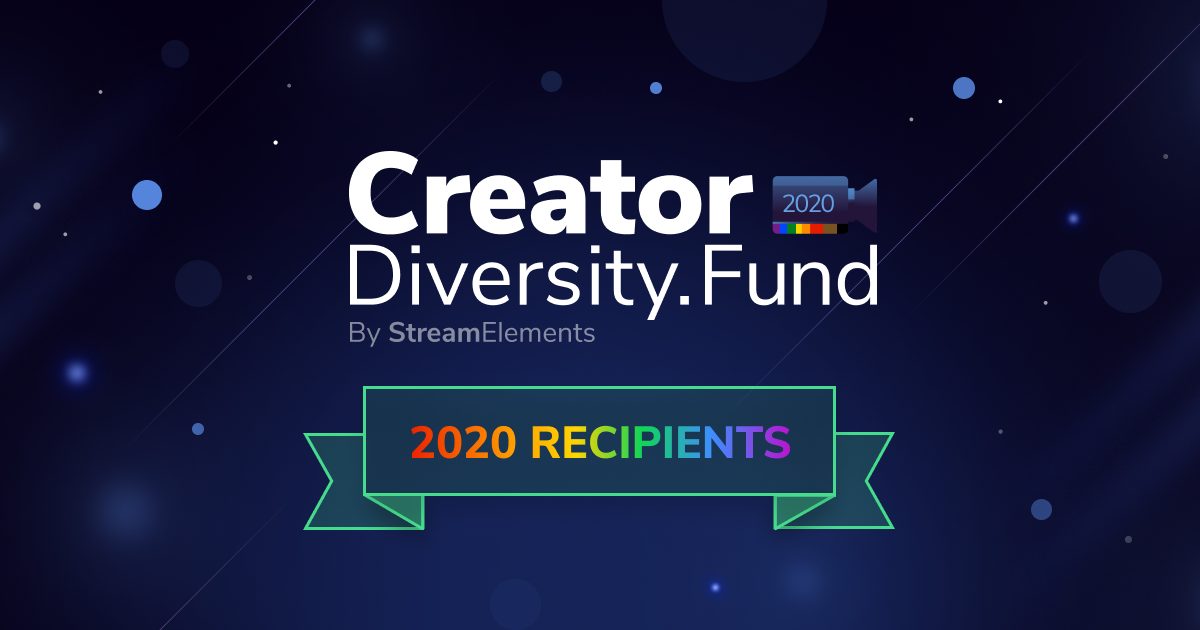 Live streaming services provider StreamElements today announced the recipients of its Creator Diversity Fund, going to Twitch content creators from underrepresented backgrounds.
The $100,000 fund was divided between 20 recipients currently Partners or Affiliates on Twitch. They will receive StreamElements' mentorship and support in various areas such as graphics and production, the announcement said.
Each winner will also be assigned an account manager, and given access to a 24/7 Discord channel to communicate with StreamElements' staff. They will also be awarded a wealth of assets such as in-game overlays, logos and emotes.
The winners were selected based on the type of content they're creating, stats showing their "commitment to live streaming," and insights from their application form.
The 2020 Creator Diversity Fund recipients are:
3llebelle
Aquarterghost
BigWillieIsms
CtrlAltQuin
DragonQueenTTV
Flera
Goofywisetv
Kilcannon
KiwiOnTheSticks
Lucanaii
MondaScott
Nelinde
SheGamerxo
SpringSims
StraightOuttaTokyo
StreetGrind
Teknikalx
TiffanyWitcher
Utxjgthedon
Zombaekillz
"This program is rooted in how content creators of underrepresented groups are at a disadvantage due to systemic oppression in the games industry," StreamElements said back in August when it announced the fund.
CEO Doron Nir commented: "Live streaming is not an easy profession and it can be even more daunting for members of underrepresented groups. Even with the right tools, it is the access to knowledge from experts who believe in them that is hard to come by.
"With the Creator Diversity Fund our goal is to provide those invaluable industry insights on top of improving all aspects of their channels. There is no shortcut to success, but having a roadmap and an aesthetic channel designed for engagement is a great foundation to start with."