StreamElements unveils 2023 Creator Diversity Program winners
In its third year, the initiative will highlight and fund 16 Twitch streamers from overlooked communities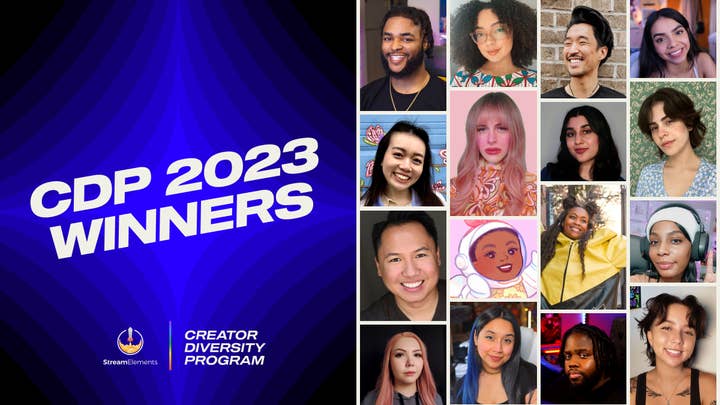 Sign up for the GI Daily here to get the biggest news straight to your inbox
StreamElements has revealed the 16 recipients of its 2023 Creator Diversity Program (CDP).
Now in its third year, the program is intended to provide content creators from overlooked communities with professional livestreaming services, equipment, support, and funds "to help them optimize their channels for success."
This year's collective includes content creators who are disabled, people of color, LGBTQIA2S+, women, and of APIM (Asian, Pacific Islander, and Middle Eastern) identities.
The recipients, which include Twitch partners and affiliates from North America and Europe are:
AlexNorimaki
Amethyst
aymergirl
DaydreamerDan
DorkyAwesomeGuy
esnueil
heykipp
KandidlyKayla
KDotDaGawd
MissMiurgen
PassionsPlanet
Paya111
sheilur
Skaiday
terriblegaming123
whinnaay
StreamElements says the selection was based upon several factors, such as why they applied, their content, channel data, and growth potential.
The 2023 CDP will run from May 2023 to May 2024.
"We created this program to benefit marginalized creators who are trying to reach the next stage in their streaming careers," said StreamElements CDP co-director Taylor Shields.
"Some need better equipment and graphics, while others lack guidance and opportunities that can be the stepping stone they are looking for. Our aim is to provide that extra boost given how much adversity there is in this industry."
Sign up for the GI Daily here to get the biggest news straight to your inbox