SteelSeries acquires KontrolFreek
The gaming accessories company aims at strengthening its console offering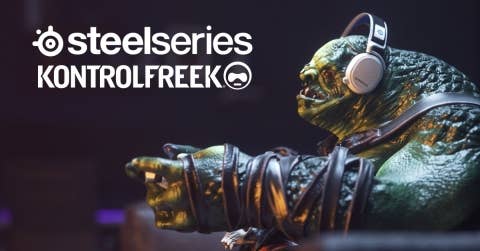 Gaming peripherals company SteelSeries acquired controller accessories firm KontrolFreek.
The parties didn't disclose the financial terms of the purchase. With this acquisition, the Danish firm plans to strengthen its offering aimed at players who use controllers. KontrolFreek specialises in competitive accessories such as grips and thumbsticks, particularly targeting PlayStation, Xbox, Nintendo Switch and PC players.
SteelSeries also wishes to leverage KontrolFreek's community, FreekNation, which currently boasts four million followers.
KontrolFreek's CEO Ashish Mistry talked about the acquisition as a "huge milestone" for the Atlanta-based company, which was founded in 2009.
"As we continue on our mission to enhance gaming globally, it made perfect sense to join forces with SteelSeries to take both brands to the next level," he added.
Ehtisham Rabbani, CEO of SteelSeries, commented: "With the next-generation consoles at the forefront of the gaming industry's mind, there's never been a better time to maximize our ability to provide the best gaming experiences and products to console gamers. With KontrolFreek's expertise and global popularity, we know they'll open new opportunities to entertain, delight, and assist new gamers across the world."
It's SteelSeries' second acquisition this year, having purchased 3D sound solutions provider Nahimic back in April for an undisclosed sum.