SteamSpy: Bigger discounts don't lead to more revenue
Summer Sale analysis shows 50 per cent as the maximum price cut before revenue starts to decline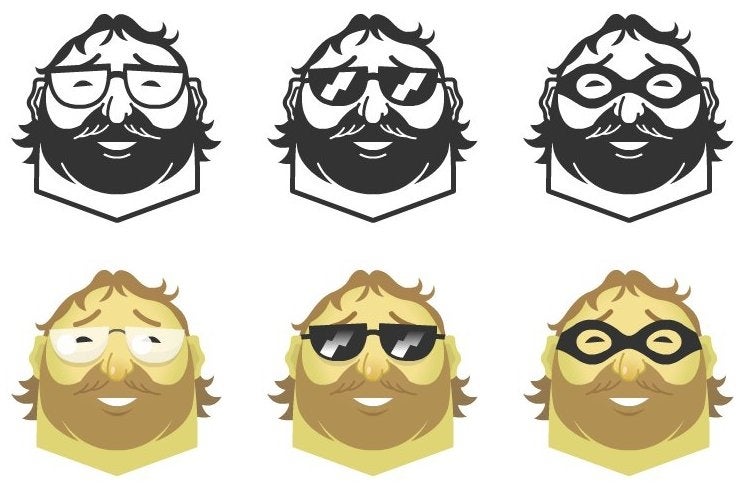 The culture of deep-discounting on PC has been a point of discussion for several years, but new data from SteamSpy has suggested that a bigger price-cut doesn't necessarily lead to more revenue.
In a blog post analysing the Steam Summer Sale, SteamSpy creator Sergey Galyonkin pointed to a 50 per cent discount as the outer edge of the sweet-spot in terms of balancing unit sales and revenue.
The median income for games with 25 per cent, 33 per cent and 50 per cent was $90,000, with no significant difference between games cutting the price by those proportions. Increase that to 66 per cent, however, and median revenue falls to $75,000. At 75 per cent, it drops to $40,000.
"While people are more likely to grab an interesting game if the discount is huge, please note that on average heavily discounted games make less money," Galyonkin said.
Steam sales are a good way for developers to increase the size of their audience, with Steam Summer Sale games outside of the top 20 enjoying a collective 50 per cent increase in total playtime.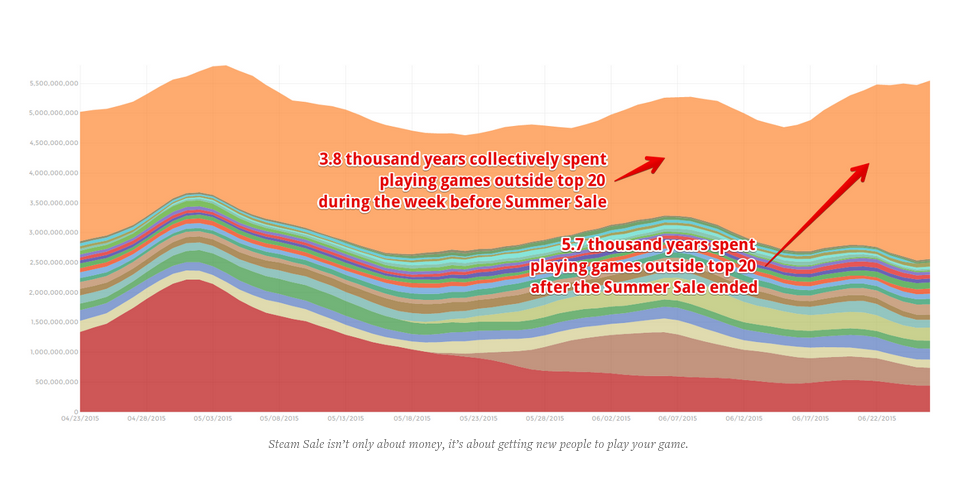 But the spread of sales is far from even. Only 1050 of the 4390 games that received discounts in the Summer Sale shifted more than 5,000 units, the minimum level to be included in SteamSpy's data. That's less than 25 per cent.
Galyonkin opened his blog post with a disclaimer that any revenue estimates he can pull from SteamSpy's data will lack the accuracy of unit sales. However, allowing for certain factors, he put total revenue of games sold during the sale at $160 million. Out of that amount, 76 per cent of the games earned just $9 million.