Steam's community content creators have earned over $50m
"Earned by over 1,500 contributors spread out across 75 countries"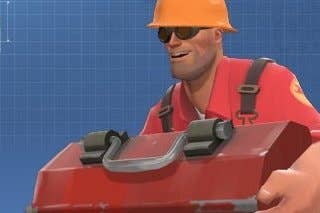 Valve has been in touch to let us know that community creators of content for its Steam platform have collectively earned over $57 million in revenue. There's real money to be made in virtual hats, skins, maps and weapons.
"When we launched the Workshop late in 2011, we expected that it would grow, but not that it would grow this much, this quickly," said Valve UI designer Alden Kroll.
"So far, the total payments made to individuals for the creation of in-game items sold in Team Fortress 2, Dota 2, and Counter-Strike: Global Offensive have passed $57 million. This money was earned by over 1,500 contributors spread out across 75 countries."
In May Valve revealed that over 1,100,000 maps, items, and mods had been posted to the Steam Workshop and that it had seen 700 million downloads.
As a result of the success of the scheme Valve has opened the Workshops model up to a selection of non-Valve titles, Dungeon Defenders: Eternity and Chivalry: Medieval Warfare.
They've also expanded the sales data tools available to content creators to make that next $57 million even easier to earn.