Steam Wallet cards arrive at GameStop
$20 and $50 credit codes to go on sale at US stores today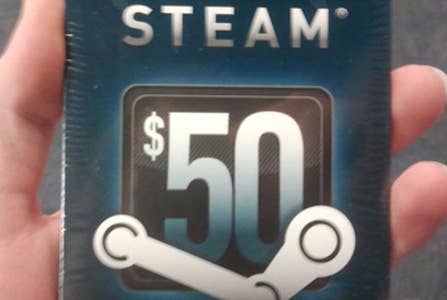 Retailer GameStop has confirmed it will begin selling $20 and $50 codes for use with Steam.
"GameStop is the most recognised game retailer in the world and a leader in providing a state-of-the-art shopping experience for its customers," said Jason Holtman, Valve's director of business development.
"Offering Steam Wallet codes at GameStop extends more options and convenience to gamers around to the world."
After days of rumours and sightings the cards officially went on sale today.
"We are thrilled to be partnering with Valve on this new initiative," added Steve Nix, GM of digital distribution for the American retailer.
"This gives even more options to customers now that they can put money in their Steam Wallet using cash, gift cards or trade credits through our convenient neighbourhood locations."