Steam Library overhaul to focus on organization, events
Coming changes include new developer tools, customizable "collections," more from Steam Labs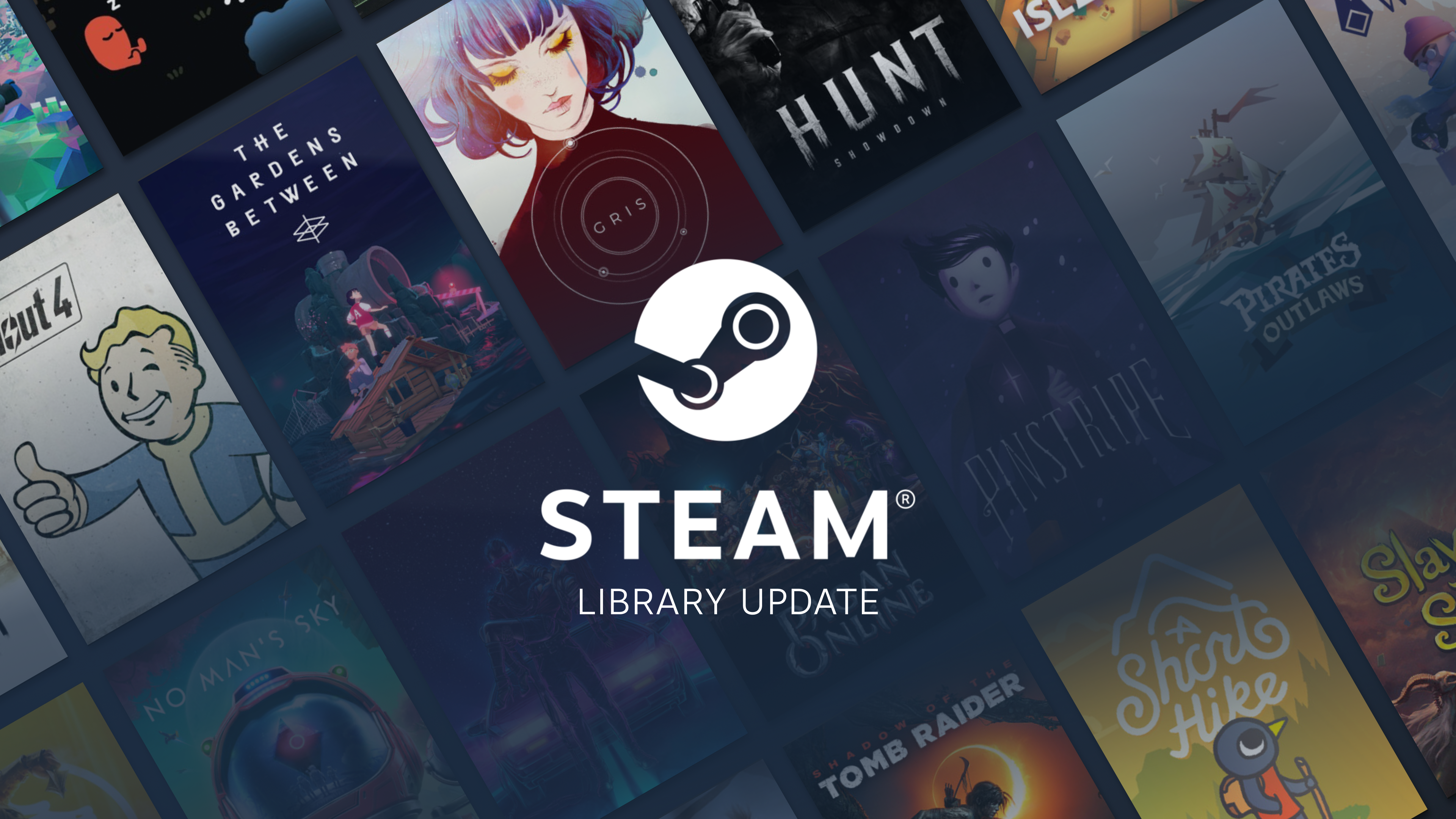 Valve will soon introduce an overhaul to the look and functionality of game libraries on Steam.
Coming in an open beta on September 17, user Steam libraries will gain a new look and feel with a focus on developer-driven updates and user-driven library organization. The new update will do away with Steam's former list-based library format in favor of a more visual style that presents games in rows shaped by both user choice and Steam's own recommendations.
Prominently featured at the top will be a "What's new" row promoting games that have recently seen updates. Games appearing in the view will be based on which titles in a library have new updates, but will also appear algorithmically based on player behavior and interest, to prevent a series of constant small updates from keeping a game pinned to the top of a feed.
Games appearing in this row will directly link users to a new "Events" page (replacing the old format for game updates) that developers can use to broadcast in-game events, tournaments, announcements, updates, and any other messages they want to share with players. These pages will be controlled by developer tools that allow scheduling events, embedding videos and images, broadcast and livestream support, and email notifications to players who are opted into receiving them.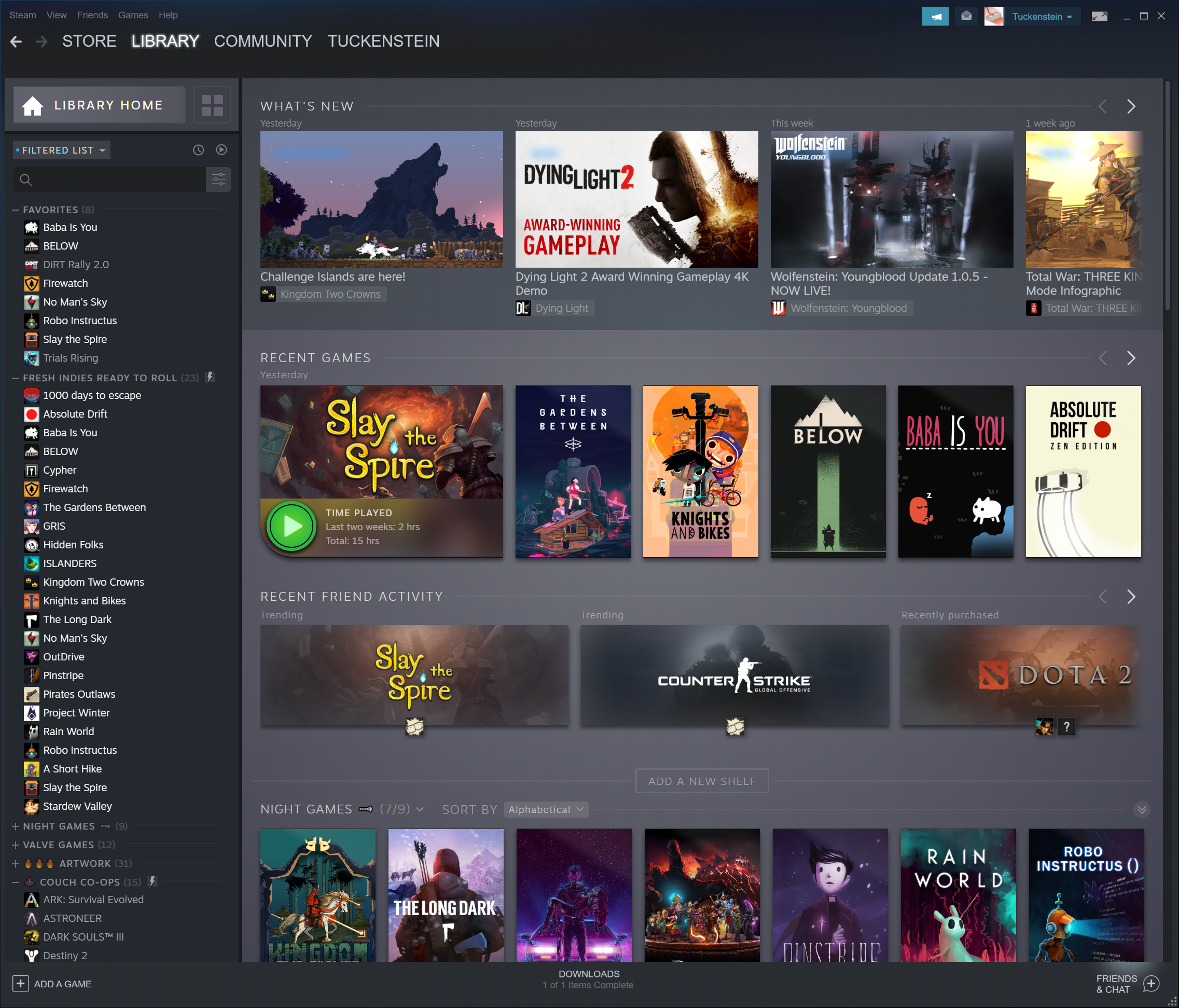 This page will also be accessible both on the game's store page and elsewhere the title appears across Steam. While the library features won't appear until the open beta next week, the new events features are rolling out today.
Along with a section dedicated to games with updates, Steam libraries will also prominently feature a "Recent Games" row allowing quick access to games users most recently played, and a "Recent Friend Activity" row recommending games played by friends. Weight will be given to games multiple friends are playing at once, or situations where friends suddenly all start playing a different game together (indicating a recent update).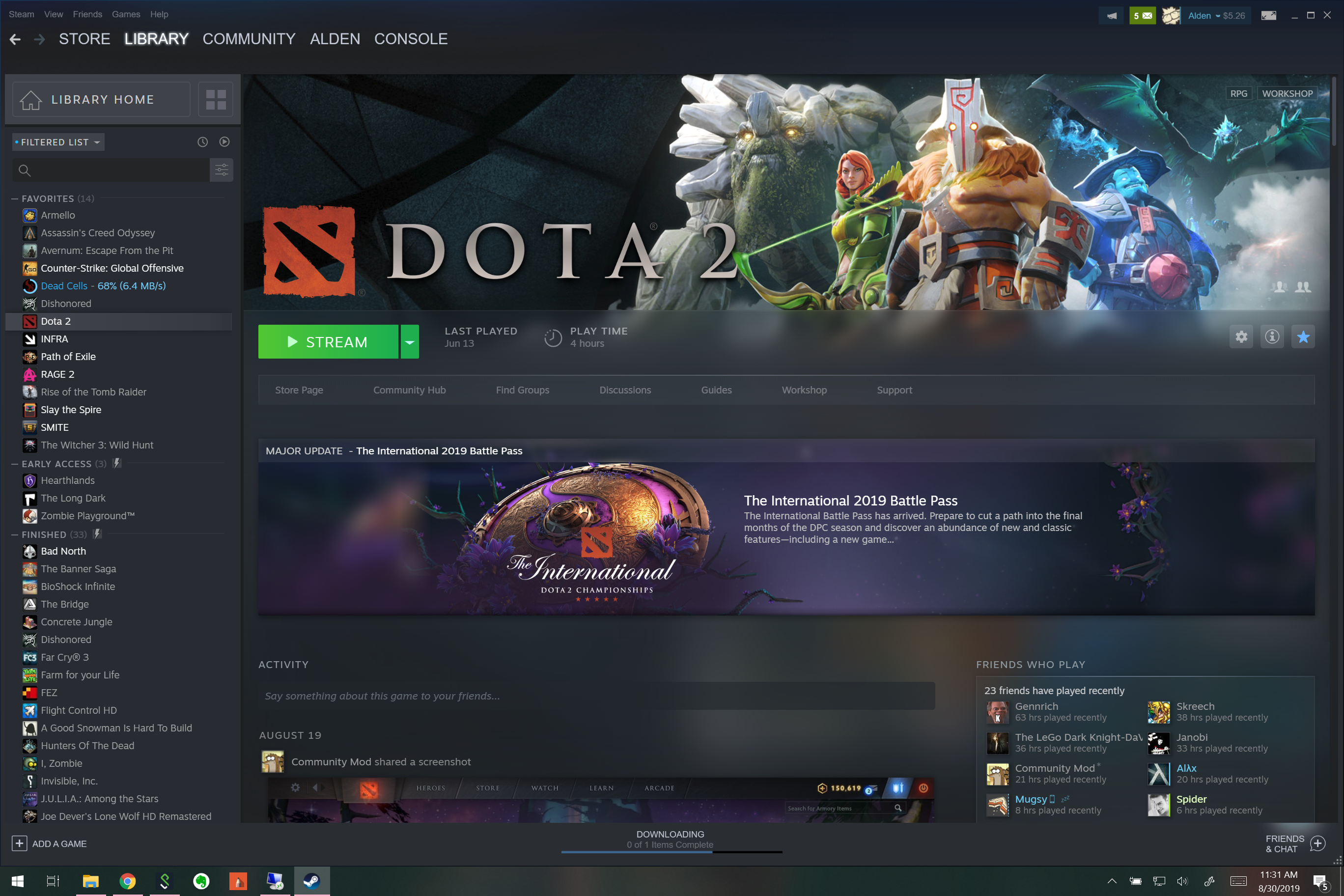 At the heart of the update is a new feature in the Steam Library called "Collections," which will appear alongside the other rows and is an upgraded version of the libraries former categories. Collections can be customized by users in various places, including directly from the library using a new drag and drop functionality. Users can also filter their games by certain criteria such as hardware support, number of players, tags, genre, and features, and then turn the games meeting those criteria into their own collection. Those collections can then be placed in different locations on the Steam library page for quick access.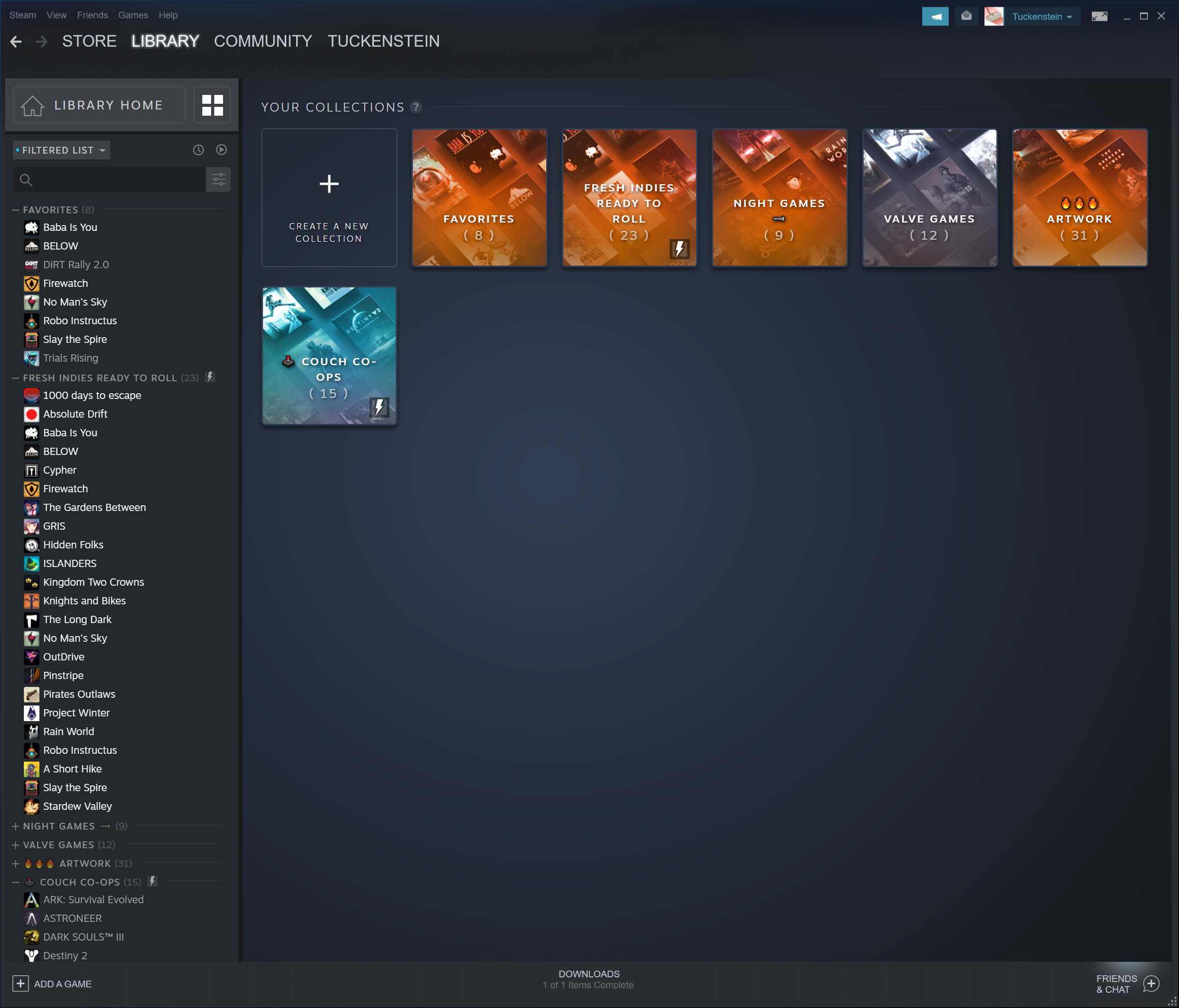 Finally, individual game pages in the library will receive a visual update to focus on what friends are doing in that game, though all other information currently there (such as achievements, community hubs, and updates) will still appear.
In a PAX West presentation last week showing off these new features, Valve also gave a brief update to the recently-introduced Steam Labs feature, where the company is currently testing three discovery-related experiments: Micro Trailers, the Interactive Recommender, and the Automatic Show.
Valve will soon be rolling out a new iteration of Micro Trailers that will go beyond the currently-available set of 100 titles and generate the same six-second trailers for all games across Steam, as well as allow users to browse for micro trailers by tag or genre.
This is in addition to two brand new experiments on the way. One is an update to the current Steam search results page, which will appear as a Steam Labs experiment for now rather than an actual search results update. The new search results page will include features such as narrowing results by price, filtering by discounts, the ability to hide games already in a user's library or wishlist, improvements to filtering by tagging, and infinite scroll.
The second is being made in partnership with Defender's Quest developers Lars Doucet, and will be another project focused on discoverability with a focus on "game discovery as entertainment." Valve said users can expect to see this Labs experiment in the "near future."