Steam launches, new releases, and The Sims propel EA's first quarter earnings
The Sims 4 has now reached over 30m users on all platforms since launch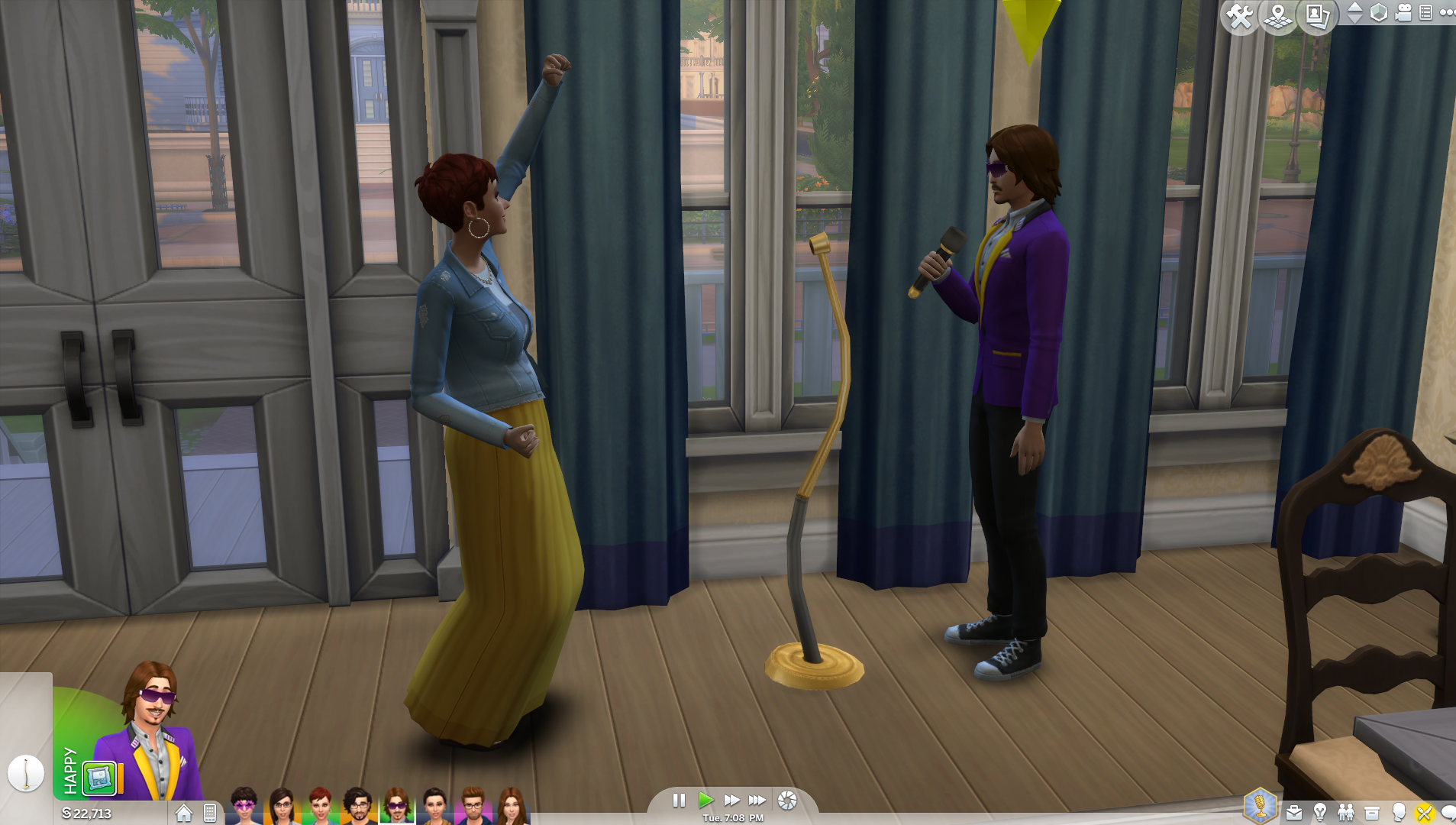 The name of the game in Q1 of fiscal year 2021 was "live services" once again for Electronic Arts, but full game net bookings also saw a considerable jump for the publisher in the three months ending June 30, 2020 likely in no small part due to COVID-19-related lockdowns.
With two game launches last quarter compared to none in Q1 of the prior year -- Command & Conquer Remastered and Burnout Paradise Remastered, EA saw both full game and live services net bookings jump considerably, possibly also helped by the launch of nearly 30 of the publisher's titles on Steam throughout the quarter.
EA also announced that The Sims 4 has reached over 30 million total players across all platforms since launch.
Net revenue from full games in Q1 was $359 million, up 37% year-over-year, while net revenue from live services was $1.1 billion, up 16% -- totaling $1.46 billion in net revenue for the quarter, up 21% year-over-year.
EA's net income reached $356 million, dramatically down from $1.42 billion in the same quarter last year.
However, that much lower net income is connected to a few one-time tax events that occurred in Q1 of last year. One involved a US court decision regarding stock-based compensation expenses that required EA to record a tax accrual.
The other was due to EA transferring some of its IP rights to a Swiss subsidiary around the same time a Swiss referendum changed income tax rates -- allowing the company to realize an income tax benefit of around $1.7 billion for that year alone.
EA's net bookings last quarter reached $1.39 billion, up from $782 million year over year largely due to a 98% year-over-year growth in console net bookings, which alone brought in $824 million of the total.
Broken down another way, full game net bookings were up 202% YOY to $287 million, and live services net bookings were up 61% to $1.1 billion.
Looking ahead to next quarter, EA has reduced its outlook both due to lowered expectations for live services for Madden NFL 21, as well as FIFA 21's later-than-usual release date of October 9, pushing it into Q3.
For Q2, EA expects net revenue to be at $1.13 billion, net income of $61 million, and net bookings of $875 million -- down $525 million from the original forecast.
However, EA has increased its forecast for net bookings in Q3 by $450 million, and in Q4 by $85 million.
For the full year, EA has upped its net revenue forecast slightly from $5.5 billion to $5.63 billion, as well as its net bookings forecast from $5.5 billion to $5.95 billion.
However, it has slightly lowered its net income projections from $978 million to $869 million.