Steam launches dev-controlled Item Store
New features allows developers to set prices on in-game items and sell user created content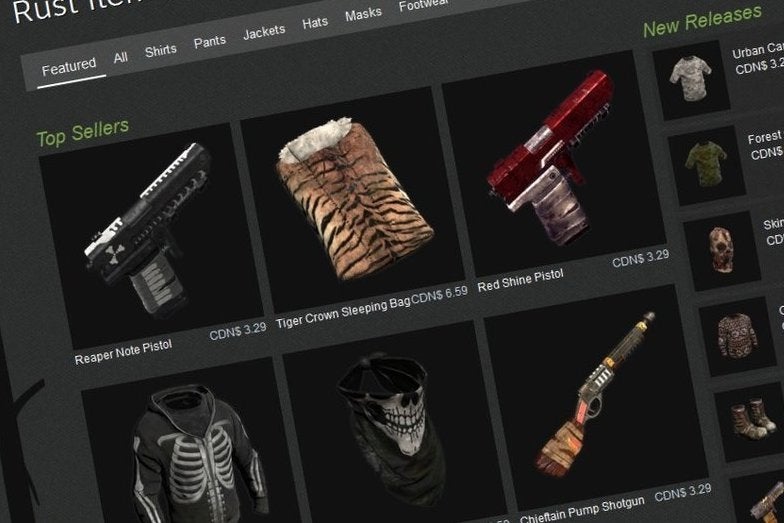 Steam has launched a new "Item Store" feature, which will allow developers to implement and control an in-game economy with minimal fuss.
Right now, only Rust is making use of the feature, and it looks much like one would expect. According to Valve's Doug Lombardi, developers will be able to set their own prices for items, and it will allow the option to work directly with modders and user-generated content.
"This new Item Store is designed to make it easy for developers to establish an in-game economy or to just sell individual cosmetic items, keys, or consumables," Lombardi said. "And, it's designed to easily integrate with a curated Workshop (similar to Team Fortress 2) so you can accept user-made items, use that data to create item definitions and prices in the Steam Inventory Service, and set those items for sale via the Item Store.
"Steam takes care of the checkout process, splitting payments to Workshop authors as appropriate, and adding the items to users' inventories. Your game then just needs to be able to call the Workshop to download item content in the right circumstances for your game."
Lombardi also said there is no fundamental difference between the Item Store and typical microtransactions, "except that this new system uses Steam for a bunch of things that developers have traditionally had to build themselves."