State Senator Leland Yee arrested
California politician who penned game law that went before Supreme Court up on corruption charges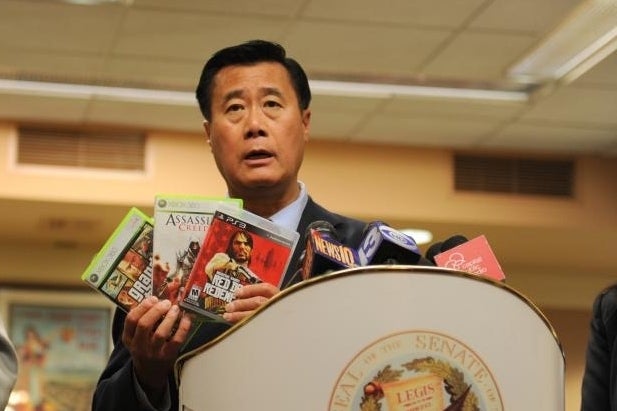 California State Senator Leland Yee was arrested and brought up on public corruption charges this morning, according to a San Francisco Chronicle report. The politician is best known in the game industry as the author of Assembly Bill 1179, the 2005 legislation that pushed the debate over violent video games all the way to the Supreme Court.
Yee was arrested at his San Francisco home, while his office in Sacremento and various other locations were searched in a series of raids. According to the paper's sources, the raids ultimately stemmed from a shooting five years ago. Exact details on the charges against Yee have not yet been released.
According to the Chronicle, Yee has been arrested previously, in 2000, on suspicion of shoplifting a bottle of suntan oil. The year before, he was twice pulled over by police in San Francisco's Mission District on suspicion of cruising for prostitutes, though no charges were brought.
Yee has served on the State Senate for nearly eight years, but has recently been a candidate for California Secretary of State.
Efforts to reach Yee's camp for comments were not successful as of this writing.