StartEngine Crowdfunding lands $5.5m
Howard Marks' equity crowdfunding platform will use the new funds to bolster marketing efforts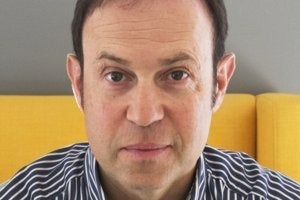 StartEngine, an equity-based crowdfunding platform created in 2013 by Howard Marks, co-founder of Activision, and Ron Miller, announced today that it's secured $5.5 million in funding from SE Agoura Investment LLC, an investment affiliate of Aubrey Chernick. The additional financing will help the platform expand, particularly through enhanced marketing campaigns.
"This investment is further proof of the early success of the StartEngine platform and the potential of equity crowdfunding," said Ron Miller, CEO of StartEngine. "This fundraise will elevate the StartEngine platform, adding new investment opportunities and furthering our mission to help entrepreneurs achieve their dreams."
"This investment confirms our belief that equity crowdfunding will play a vital role in the rebirth of the entrepreneurial boom," added Marks, Executive Chairman and co-founder of StartEngine. "Equity crowdfunding will democratize access to capital, giving companies the ability to reach the funds necessary to continue to grow and be successful in the market."
Not only does equity crowdfunding help democratize access to capital, but Marks believes that it could broaden diversity within the games and tech industries. "Private small investors may become the key to injecting diversity into the industry, and if enough unaccredited investors reap rewards this way, it will force stuffy old white VCs to take notice and potentially change their ways," he wrote in an op-ed for GamesIndustry.biz in December.