Stardock considers completely abandoning retail
Sins of a Solar Empire developer cautious of retail future, contemplates digital only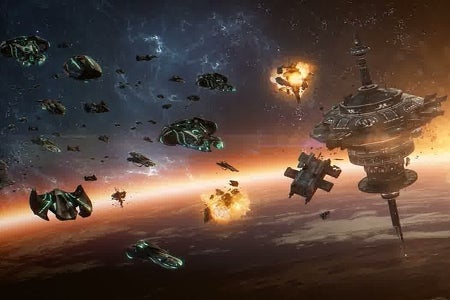 Stardock, the developer behind the popular RTS Sins of a Solar Empire, has announced that it is considering removing itself from the physical retail channel in light of the good sales had in digital retail.
In an experiment hosted by the studio, an expansion of the Sins franchise entitled Rebellion was completely sold through digital means. Things appear to have paid off, with over 100,000 units sold since launching in mid-June. This figure beats out first month sales for the original title.
With such good fortune, it appears that Stardock could very well be leaving physical retail behind, as channels on GameStop's digital platform, Steam and directly on the Stardock website have proven accessible to gamers.
"When we combine our direct sales of Sins of a Solar Empire: Rebellion with the sales from GameStop, we see unit sales similar to what we've seen previously when at retail," said Brad Wardell, CEO and president of Stardock on the studio's blog. "This contradicts our projection that sales via Steam would share the overall digital pie we'd previously seen. Sins of a Solar Empire: Rebellion on Steam didn't cannibalize its GameStop or direct sales."
Dropping physical could mean a lot for a company that is working to compete in the already tough PC MMO market; Stardock could see a dramatic reduction in costs afforded to packaging, shipping and storage through traditional channels. The move away from retail is not set in stone though, as the team at Stardock has yet to decide on how to go about further releases.
With two new games in the pipeline, The Political Machine 2012 and Elemental: Fallen Enchantress, Wardell believes that pushing away from retail will altogether make the games a more polished product at launch thanks to no firm release date. Whereas a studio has to ship a product for release on a specific date for retail, a digital launch would mean more flexibility and more polish when the title is ready to go.