StarCraft II free-to-play an option for Blizzard
Developer says company could switch to alternative business model at some point in the future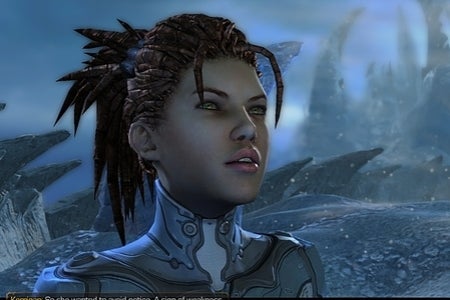 While Blizzard has been busy answering questions about whether World of Warcraft would be going fully free-to-play in the future, the company could also switch StarCraft II to run on the business model. As reported by PC Games N, Blizzard designer Dustin Browder directly addressed the possibility in a panel discussion at the Valencia eSports Congress last week.
"That's definitely an option for us at some point down the road," Browder said, adding, "I don't think there's any reason why we wouldn't, except to make sure we do it properly, that we don't make any mistakes, and that we are supporting the fans the way we're supposed to."
Browder did note that some common free-to-play treatments could be problematic for the game, creating circumstances where balance would be thrown off because players who haven't bought everything in the game don't have access to the same assortment of units. He mentioned selling entire races separately as one possible solution to that problem.
Blizzard already uses a variety of business models with StarCraft II internationally. For example, South American players can purchase the game at retail, but must pay for subscriptions if they wish to keep playing beyond the six-month mark. A similar model was used in China, where players were able to enjoy the beta for free, then asked to pay a monthly fee for access to both the single- and multiplayer modes.