Starbreeze: Syndicate was "a lost battle from the get-go"
CEO Mikael Nermark says still proud of reboot, hints at budget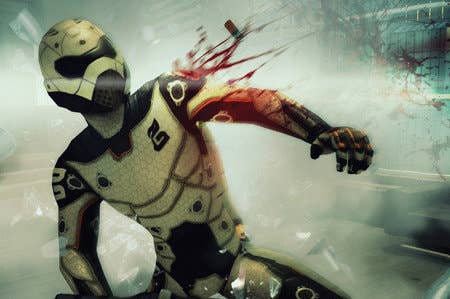 Starbreeze's Mikael Nermark has attempted to explain some of the reasons behind the commercial failure of its recent release, Syndicate.
"We knew from the get-go that there was going to be a small but very vocal [group] of gamers and journalists that was going to hate us whatever route we took," he told Edge.
"If we didn't do an exact copy of the game, they'd hate us. If we did do an exact copy, they'd say we didn't innovate. They were never ours to win; it was a lost battle from the get-go."
Game sale estimations for worldwide sales stand at around 150,000 copies, and prompted publisher EA's Frank Gibeau to say the game "didn't work."
"I don't have any response to what Frank said," Nermark responded in the interview.
"I think both EA and Starbreeze can look back at it and say that we could have done stuff differently. [But] if you ask anyone about any game in production they probably would say the same thing.
He said he was still proud of the product, which achieved a Metacritic score of 69. 25 jobs were cut at the development studio on the completion of the title.
Nermark added that the budget for the game was significantly lower than other AAA titles.
"In comparison to other triple-A teams, in terms of people and money, we're very small. I'm not going to tell you exactly what Syndicate cost to make - I can't due to NDAs - but it was substantially less than what the big in-house publishing studios would have spent, definitely."
The studio's next project is a free-to-play title called Cold Mercury.