Star Wars Battlefront won't save the Battlefield franchise - SuperData
The game should see $800m in revenues but it won't reverse Battlefield's continued decline, says firm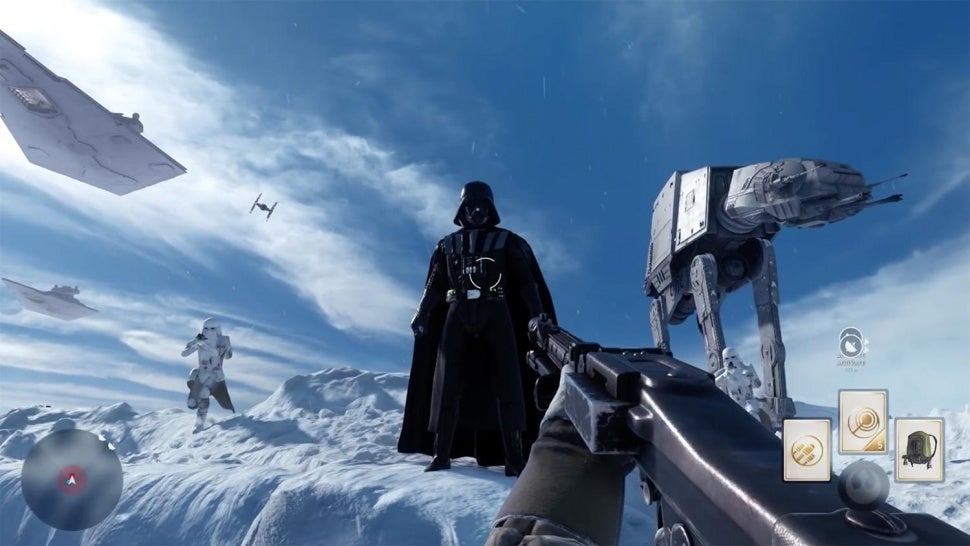 The game industry will soon be entering the typically busy fourth quarter, as publishers seek to put their best foot forward with blockbuster franchises on time for the holidays. One of the biggest games to hit the market will be EA's Star Wars Battlefront on November 17, which EA wisely timed to launch right before Star Wars VII: The Force Awakens hits theaters in December. But as much as people love Star Wars, the analysts at SuperData still believe that the Battlefield franchise from which it stems is poised for further declines.
"Mechanically, Star Wars Battlefront is based firmly in EA's Battlefield franchise. With 7 million copies sold across platforms, including 1.7 million via full game download on console, Battlefield 4 proved successful, though heralded the decline of the franchise. Even as the console user base expands, sales of each new addition to the franchise has seen faster post-launch-month drops and digital earnings keep dropping faster," noted SuperData CEO Joost van Dreunen in his latest report.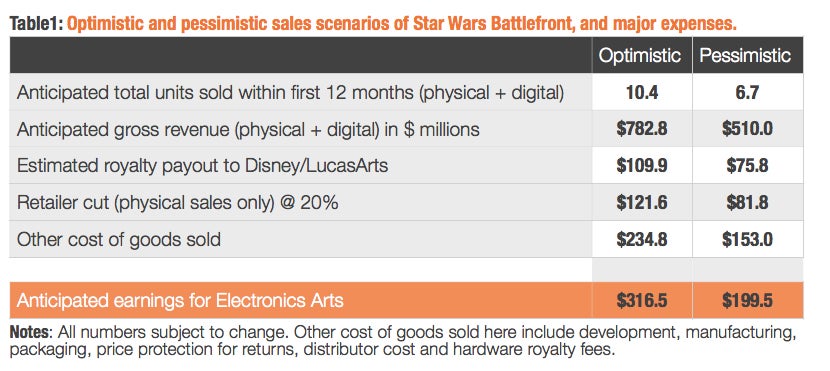 Star Wars Battlefront is projected to see revenues of just under $800 million, but will be facing stiff competition during the holidays from the likes of Halo 5 Guardians, Fallout 4, Call of Duty: Black Ops III and more. Additionally, SuperData pointed out that one of the problems encountered after the launch of Battlefield 4 (that is, the lack of a server browser) seems to be a mistake that EA is about to repeat. "Rather than being able to peruse and select servers on their own, players are expected to wait in a lobby before being matched with other players. EA's recent confirmation that Star Wars Battlefront will not offer a server browser will hinder the game from reaching a critical mass of online players quickly and lessen its appeal. Instead, the publisher is promising 'a new skill-based matchmaking system,' but has yet to explain what that means exactly," van Dreunen continued.
Ultimately, the game will have gift giving appeal but that could hinder the digital portion of its sales too, SuperData hypothesized. "Because of the well-known franchise to which it belongs, the game stands to do well among those purchasing the game as a gift for someone else. At the same time, this will also limit its digital appeal, as most people tend to want to give a wrapped gift rather than a download code. Nonetheless, by timing the game's release with the movie, it will reach maximum exposure right before the holiday season. In a parallel universe, however, we observe that the Star Wars IP proved unable to turn the tides for Angry Birds. After its initial success, Rovio has fallen on harder times, having to let go of several hundred employees in the past 18 months. Let's see how strong, exactly, the force will be with this one," van Dreunen said.