Star Citizen passes $10m, motion capture studio to be opened
Chris Roberts' Cloud Imperium Games has set a record for crowd funding games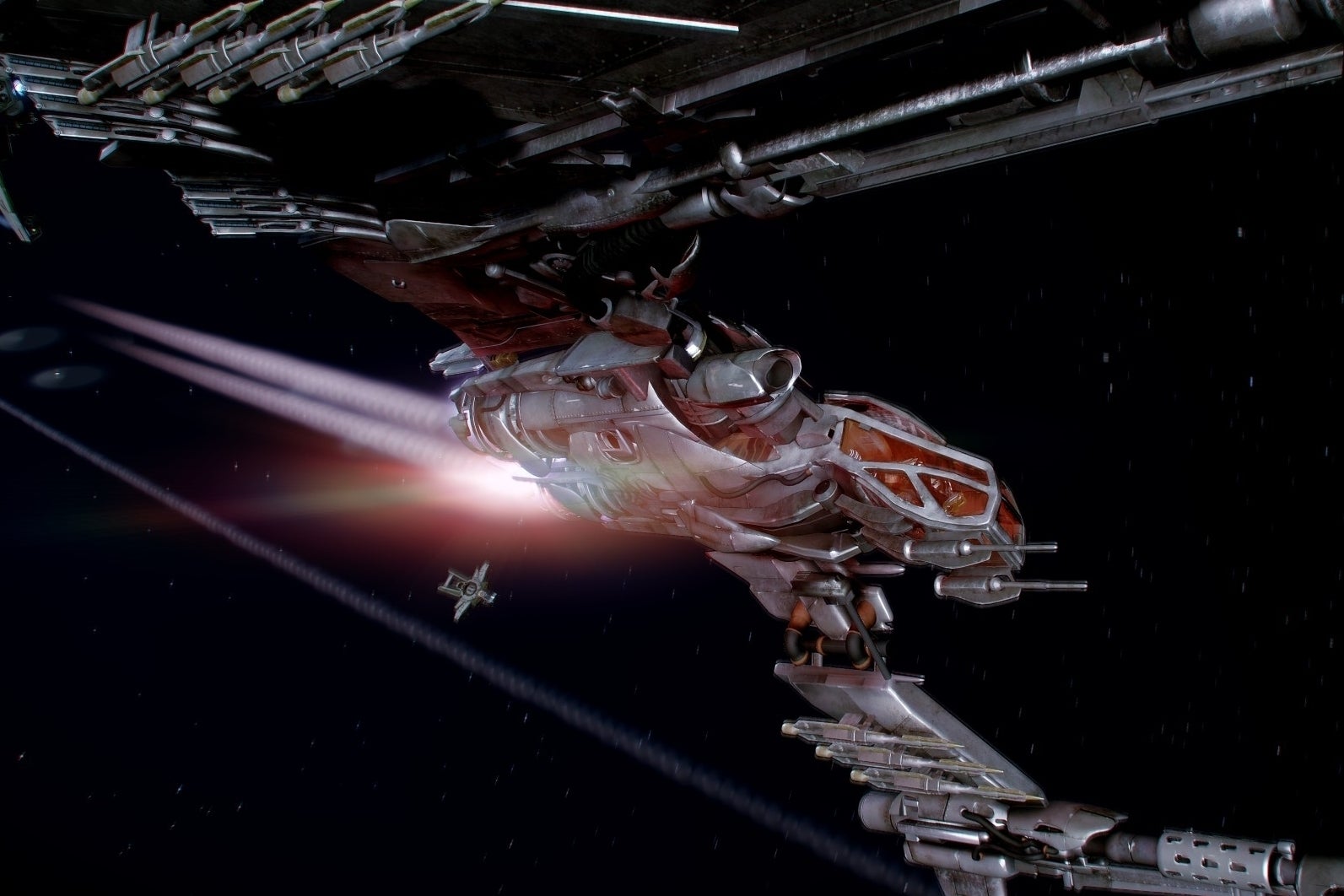 It was only a little over a month ago that Star Citizen reached the $9 million mark in crowd funding via Kickstarter and the Roberts Space Industries website. The space sim has shown no signs of slowing down and has already raised another $1 million, passing the $10 million mark, which makes it the most raised for any game via crowd funding. The news also means that funds will be used by Cloud Imperium to open a new motion capture studio.
It took the game eight months to reach $10 million with the majority ($7.8 million) of the funds being generated directly via the Star Citizen website. $3.7 million has been raised since the official campaign ended back in November, but gamers can continue to donate, upgrade and purchase ships, subscribe to newsletters and developer forums and manage their accounts.
"The Star Citizen community has been nothing short of phenomenal in its support of this project," said Roberts. "And for that we are eternally grateful. Our backers are providing us the opportunity to make a game that not only we want to create but one that they want as well. The beauty of crowd funding is that the crowd is involved every step of the way, not just with their financial resources but with their regular feedback and opinions as well."
"We have raised a lot of money from the crowd, which is unheard of in our industry," continued Roberts. "But we don't plan on slowing down. In another week we'll be unveiling new pictures and a special promotional sale for yet another ship in Star Citizen complete with sales brochure and commercial video. And at the end of the month we'll be launching our new Star Citizen website that will have a more robust e-commerce system that allows fans to upgrade and modify their pledges, purchase add-ons and manage account info. And it's going to better represent the world of Star Citizen, so it's going to look amazing."
Roberts is best known for his Wing Commander series from the 1990s. He left the industry for some time to pursue a Hollywood production career but now he's back leading development of the PC-based game Star Citizen, which is in development at studios in Austin, Texas and Santa Monica, California.