Star Citizen crushes Kickstarter goal in under a week
Chris Roberts' new space-sim is already funded [UPDATE: funding passes $2m]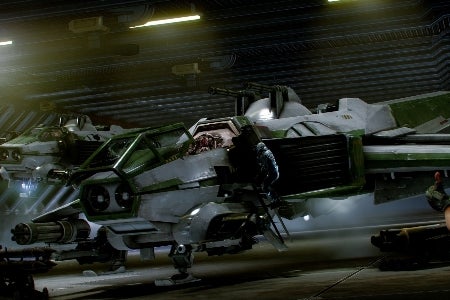 Update: This morning, a spokesperson for Roberts confirmed that funding on Kickstarter combined with Roberts' own crowdfunding site has now passed $2 million.
Original story:
Last night, the Kickstarter for Cloud Imperium's planned Star Citizen game crossed its $500,000 goal, just under six days out from its October 18 launch date. Cloud Imperium is the new studio of Wing Commander creator Chris Roberts, returning to the game development community after a lengthy hiatus. Roberts has also raised more than $1.3 million for the game at his personal crowd-funding site, Roberts Space Industries, bringing the game well within the $2 million overall funding goal.
"The amount of support from our fans has been overwhelming," Roberts said. "We had a few hiccups on our own site in the first week of operation, which led us to open up the Kickstarter page. Kickstarter provided better scalability for us and additional options for our fans. In the end, this is all about breathing new life into the PC games business. PC gamers have been left on the sidelines for the last few years. I want to utilize all the new technology that a PC can provide and bring space sims back into the modern area with a bang."
"Getting back into gaming is something I've been thinking about for several years. With all the new tech, it's a whole different universe for developers and I'm ready to take the welcomed plunge again. All I can say is that I'm having a blast doing this. With all these backers and pledges and the team we've assembled, we can and will raise the bar to a different stratosphere for PC gamers and space sims."
Roberts Space Industries also doubles as Star Citizen's official site and more information on the title can be found there.