Splatoon takes Japanese number one, boosts Wii U sales
The Witcher 3's run at the top ended by Nintendo's new IP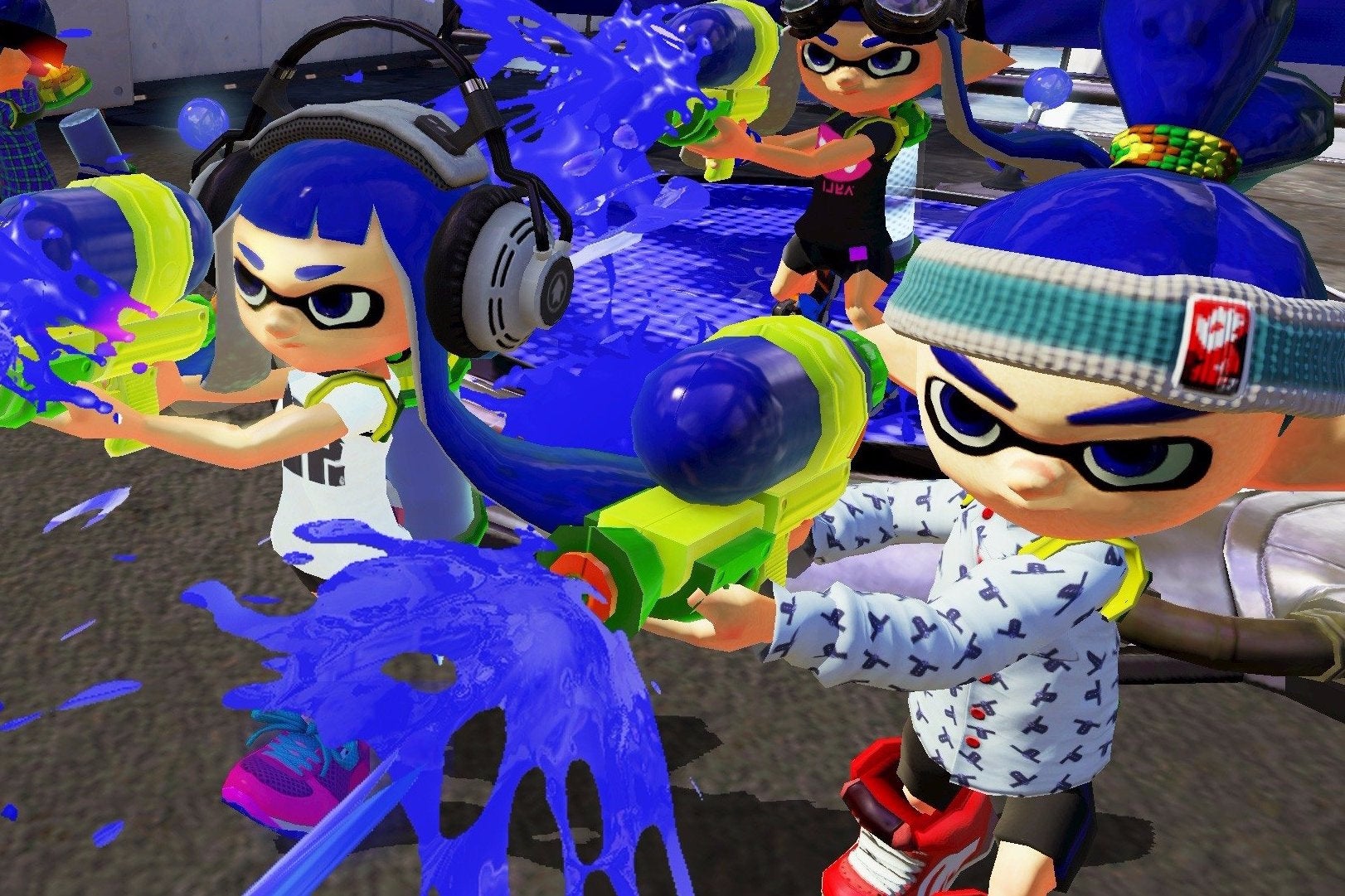 The Witcher 3's reign at the top of the Japanese software chart was predictably short-lived, with Nintendo's Wii U exclusive Splatoon claiming seizing number one on its debut week.
Splatoon sold 145,000 units, and more than doubled the weekly sales of the Wii U. That put Nintendo's console at the top of the hardware chart - a rare sight, even in Japan - though it still sold only 17,000 units in total. Splatoon, while popular, isn't quite the system-seller that Nintendo imagined its first attempt at a shooter might be.
After a very impressive start, CD Projekt's The Witcher 3 fell to third place, with Sega's Hatsune Miku: Project Mirai DX slotting in at second.
The software top ten, courtesy of Media Create, is below:
1. [Wii U] Splatoon (Nintendo, 05/28/15) - 144,818 (New)
2. [3DS] Hatsune Miku: Project Mirai DX (Sega, 05/28/15) - 41,442 (New)
3. [PS4] The Witcher 3: Wild Hunt (Spike Chunsoft, 05/21/15) - 22,454 (89,839)
4. [PSV] Minecraft: PlayStation Vita Edition (SCE, 03/19/15) - 12,449 (179,625)
5. [Wii U] Mario Kart 8 (Nintendo, 05/29/14) - 11,654 (1,006,719)
6. [PSV] Cross Ange: Rondo of Angels and Dragons tr. (Bandai Namco, 05/28/15) - 11,215 (New)
7. [3DS] Downtown Nekketsu Jidaigeki (Arc System Works, 05/28/15) - 9,444 (New)
8. [3DS] Puzzle & Dragons: Super Mario Bros. Edition (GungHo Online Entertainment, 04/30/15) - 8,920 (252,479)
9. [3DS] Assassination Classroom: Grand Siege on Kurosensei (Bandai Namco, 03/12/15) - 6,620 (75,242)
10. [PSV] Nobunaga's Ambition: Sphere of Influence with Power-Up Kit (Koei Tecmo, 05/28/15) - 6,360 (New)
And the hardware chart:
1. Wii U - 17,313 (7,611)
2. PlayStation Vita - 12,517 (11,352)
3. PlayStation 4 - 12,272 (12,096)
4. New 3DS LL - 11,170 (10,134)
5. New 3DS - 4,129 (3,609)
6. PlayStation 3 - 3,069 (2,627)
7. 3DS - 1,418 (687)
8. 3DS LL - 919 (827)
9. PlayStation Vita TV - 529 (423)
10. Xbox One - 522 (308)