Spider-Man topples Titanfall in the UK
Xbox behemoth ousted from number one by The Amazing Spider-Man 2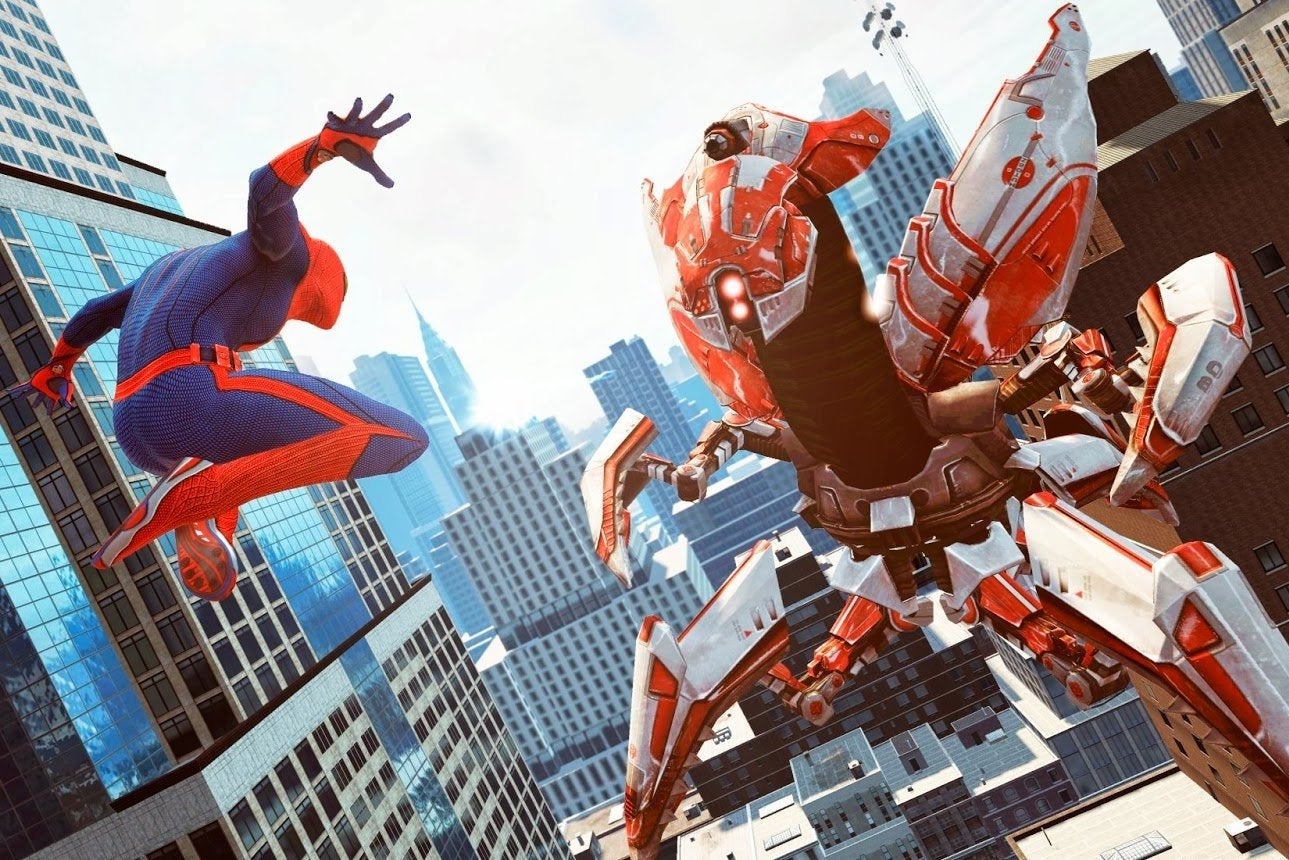 Activision Blizzard's The Amazing Spiderman 2 unseated Titanfall from its place at the top of the UK charts.
Despite selling 5 per cent fewer copies in its debut week than its predecessor in 2012, The Amazing Spiderman 2 - developed by Beenox - still entered the chart one position higher. That is largely down to sales of Titanfall, which declined 17 per cent week-on-week, thereby ending its impressive run at the top of the chart.
Other new entries last week included Ubisoft's Child of Light, which entered the chart at 9, and the PC version of Dark Souls II, which pushed Namco Bandai's unforgiving RPG up to 14.
Among the new releases, the underachiever of the week was Mario Golf: World Tour on 3DS, which only managed to enter the chart at 22 despite being on Nintendo's most popular platform.
UKIE Games Charts courtesy of GfK Chart-Track.
| Last Week | This Week | Title |
| --- | --- | --- |
| New Entry | 1 | The Amazing Spider-Man 2 |
| 1 | 2 | Titanfall |
| 4 | 3 | FIFA 14 |
| 2 | 4 | 2014 FIFA World Cup Brazil |
| 3 | 5 | Call of Duty: Ghosts |
| 6 | 6 | Minecraft: Xbox 360 Edition |
| 5 | 7 | LEGO The Hobbit |
| 8 | 8 | The LEGO Movie Videogame |
| New Entry | 9 | Child of Light |
| 10 | 10 | Battlefield 4 |
| 12 | 11 | LEGO Marvel Super Heroes |
| 7 | 12 | South Park: The Stick Of Truth |
| 9 | 13 | Plants vs Zombies: Garden Warfare |
| 18 | 14 | Dark Souls II |
| 16 | 15 | Metal Gear Solid V: Ground Zeroes |
| 15 | 16 | Infamous: Second Son |
| 11 | 17 | Assassin's Creed IV: Black Flag |
| 13 | 18 | Grand Theft Auto V |
| 14 | 19 | Trials Fusion |
| 20 | 20 | Batman: Arkham Origins |