SpecialEffect's first Team Fortress 2 item goes live
Support UK gaming charity with the purchase of a Virtual Viewfinder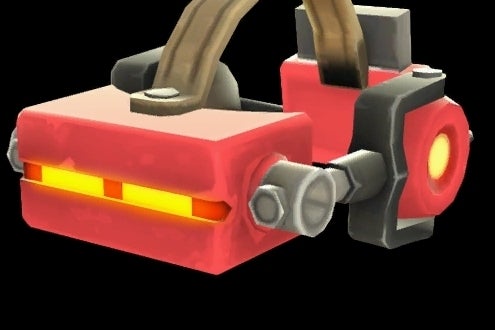 The first of the Team Fortress 2 in-game items created to support the work of UK charity SpecialEffect has gone on sale today through Valve's Steam Workshop platform.
"This is a huge day for us in terms of how the gaming community is able to support our work helping people with disabilities to play video games," said SpecialEffect's Mark Saville.
"It's the first in-game donation stream that we've had, and we're excited that gamers now have such a direct and engaging way of helping."
The £2.99 item is the first of three that will be available, thanks to a collaboration with SEGA Europe, and 99 per cent of community revenue goes directly to the charity.
"We've been blown away by the support from the community. The wonderful comments across the web supporting what we've done are incredibly humbling for the team and now gamers can directly support SpecialEffect and get their hands on some great items in one go," added James Schall, director of digital distribution at SEGA Europe.
"I'm a proud ambassador of SpecialEffect and a huge fan of the way they use technology to enrich the lives of those with disabilities. We enjoy a fruitful and collaborative relationship with Valve based on mutual respect; it's great to be able to use this relationship to drive awareness and revenue for this fantastic charity."