SpecialEffect's Donegan named Digital Hero
Charity head now in the running for the grand prize of £10,000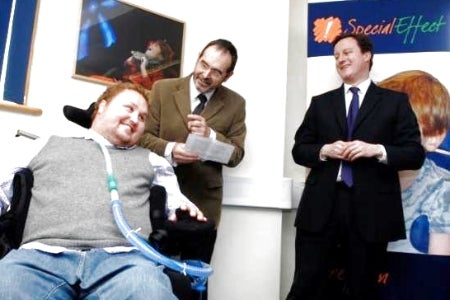 SpecialEffect head Dr Mick Donegan has been named as TalkTalk Digital Hero for the South East, securing £5000 for the charity's work making technology and games accessible to those with disabilities.
"I'm deeply grateful to every single one of my charity's friends and supporters who were kind enough to take the time to vote for me," said Dr Donegan.
"The funding they've won for SpecialEffect will bring life-changing technology to some of the most severely disabled people in the South East of England. Not only this but we hope, its impact will not only be felt throughout the UK but, in turn, across the Globe."
SpecialEffect is now in the running for the £10,000 grand prize, with Dr Donegan going up against the 11 other regional winners. The recipient will be announced on November 28 at the House of Commons in London.
"We were delighted to see so many deserving causes in this years TalkTalk Digital Heroes Awards, and would like to congratulate Dr Donegan, as well as our other 11 regional winners," added TalkTalk CEO Dido Harding.