SpecialEffect joins Best Places To Work Awards as charity partner
US event deadline is coming up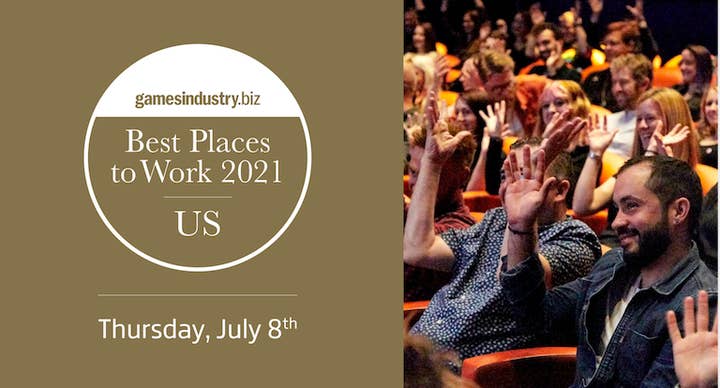 SpecialEffect will reveal the winners of the Corporate Social Responsibility award at this year's Best Places To Work Awards.
Covering the US, UK and Canada shows, SpecialEffect will hand out the award that highlights games companies who have gone to great lengths to support charities and other social initiatives. SpecialEffect is a best known for using video games to enhance the quality of life of people with disabilities. It's worked on projects including the Xbox Adapative Controller and eye tracking technology, amongst many others.
The Best Places To Work Awards has been running in the UK for four years, and is coming to the US for the first time this July. The deadline for entries is this month, so any US companies wanting to take part, you can request the entry forms here. For more details on how the awards work and how they are judged, click here.
"SpecialEffect is delighted to once again be invited to join the Best Places to Work Awards as charity partner," said SpecialEffect's Tom Donegan.
"Having experienced first-hand the transformational impact of games industry support and collaboration in our own work, it is an honour to be able to celebrate the success of the growing number of brilliant CSR projects across the sector. The chance to extend the partnership this year as Best Places To Work goes international provides a great opportunity for us to raise awareness of the increasingly global influence of SpecialEffect projects like Eye Gaze Games and EyeMine, which are helping more disabled people across the world to enjoy all the fun and inclusion video games have to offer."
The Best Places To Work Awards are all about making the games industry a better place to work. They feature a robust judging process that involves surveying staff. As a result, it can take several weeks to complete, so anyone interested in taking part, let us know now through here today.
The US awards are completely free to take part in, and we'll even share your average employee scores with you for no cost (we will also sell more enhanced reports). We only reveal the winners of these awards, participants who do not score a high enough number are not announced.
The awards are judged by an employer form (25% of the judging) and an employee survey (75%). The employee survey is anonymous. Again, can request the forms through here.
Alongside the Best Places badge, we also have a number of special trophies for excellence in Diversity, Learning & Development, the aforementioned CSR (Corporate Social Responsibility) category, Health & Wellbeing, Crisis Management and US Best Boss. We will reveal the winners of these on the day of the awards on July 8th.
For more details about the show, check out our Best Places To Work Awards website. For anyone interested in sponsoring the event, contact Charlotte.Nangle@Gamesindustry.biz.
Best Places To Work Awards UK campaign will kick off in June, with our Canada version set to start in August.
The UK awards have seen participation from some of the biggest companies in games, with past winners including Creative Assembly, Criterion, Sega Hardlight, Rare, Playground Games, Studio Gobo, Sumo Digital and more. You can check out last year's winners here.