Speaker submissions open for Develop in Brighton
Two new tracks for 2016: Funding and VR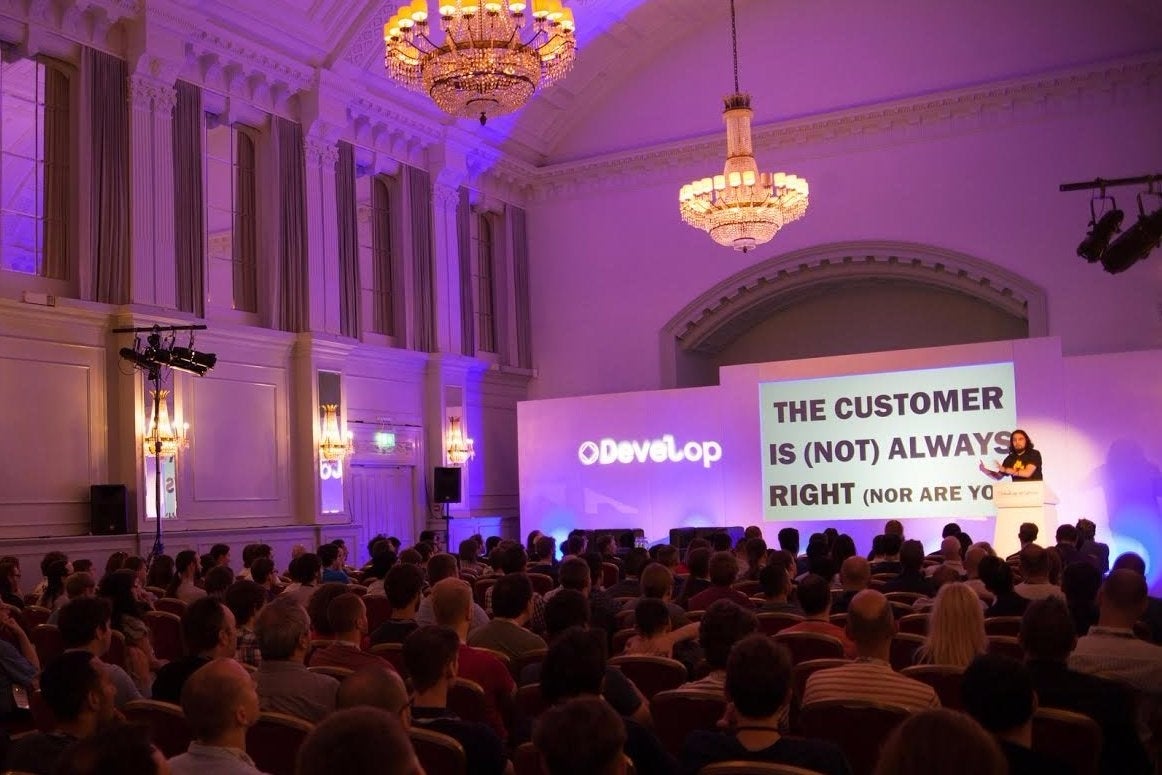 The call for speakers for Develop in Brighton 2016 is open, with two new tracks to fill for this year's event, alongside eight from 2015.
In addition to the themes from last year's schedule, the July event will feature new tracks focused on funding and, of course, VR. The funding track will take place on Tuesday, July 12, alongside the event's forward-looking Evolve. Aimed at helping studios of all ages, sizes and levels of experience access cash for development, the funding track will also include a workshop for startups. Running alongside the main event on July 13-14, the VR track will include a chance to exhibit your virtual reality project in the expo area, as well as the usual presentations.
As well as the new ideas, the show will feature all of the usual industry-spanning talks and presentations on business, marketing, design, art, coding, audio and indie development. With submissions now open, you have until March 21 to make sure that one of those talks is yours by applying to the organisers now.
"Year on year, we aim to keep Develop:Brighton relevant and informative to the needs of game developers," said Tandem Events MD Andy Lane. "By adding tracks focused on VR and funding, we're providing a conference that tackles the hot issues facing a modern day developer, from indie startup to large studio.
"We're also introducing dedicated meeting zones within the expo and our new meeting scheduler will make it even easier for devs to connect with one another and make the most of their time in Brighton."
Develop: Brighton takes place at the Hilton Metropole in Brighton from July 12-14. As it's the hometown of GamesIndustry.biz, we'll be there in force in our capacity as media partner, offering on the ground coverage as well as our famour annual industry party at Patterns on the seafront on Wednesday July 13.