Spaceteam wins GameCity Prize
"One of the most exciting and diverse shortlists we've had to date"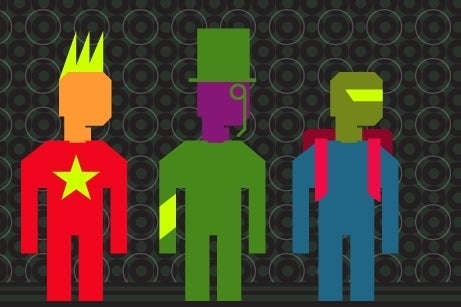 Spaceteam has followed in the footsteps of Journey and Minecraft to become the winner of the third annual GameCity Prize.
"I'm extremely honoured and also humbled to be chosen for the GameCity Prize," said creator Henry Smith.
"I'm a strong supporter of diversity and accessibility in video games so I'm really glad these things are being celebrated. Special thanks to Phil, Jérémie, Sara and all the Spaceteams out there. Look out for the Spaceteam Admiral's Club."
Spaceteam was selected by the panel, which featured journalist Samira Ahmed; teacher, journalist and author Phil Beadle; artist Dinos Chapman; and Professor Uta Frith, the Emeritus Professor of Cognitive Development at University College London.
"This was one of the most exciting and diverse shortlists that we've had to date," added festival director Iain Simons.
"Spaceteam is a great example of a title that pushes the boundaries of what interactive entertainment can be, which is something that we will continue to explore and celebrate at GameCity."