South Park: Stick Of Truth is new UK #1
Xbox 360 the dominant format for players with 53 per cent of sales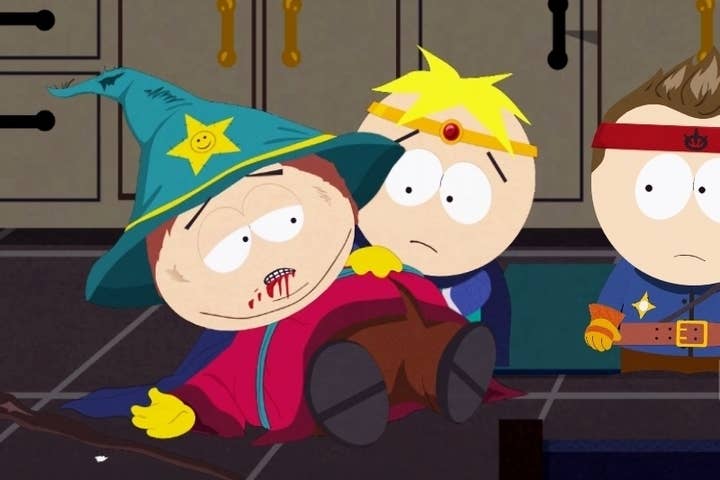 South Park: The Stick of Truth is the UK's new number one, pushing Thief down to two. It gets a special mention for being the first RPG to score the top spot since Ni No Kuni: Wrath Of The White Witch' back in January last year.
53 per cent of South Park sales were on Xbox 360, 41 per cent on PS3 and just 6 per cent on PC.
Outside the top 20 new entry Bandai Namco's Pac-Man and the Ghostly Adventures arrived at 21.
UKIE Games Charts courtesy of GfK Chart-Track
| Last Week | This Week | Title |
| --- | --- | --- |
| New entry | 1 | South Park: The Stick Of Truth |
| 1 | 2 | Thief |
| 4 | 3 | Plants Vs Zombies: Garden Warfare |
| 2 | 4 | The LEGO Movie Videogame |
| 3 | 5 | FIFA 14 |
| 5 | 6 | Call Of Duty: Ghosts |
| 8 | 7 | Minecraft: Xbox 360 Edition |
| 6 | 8 | Battlefield 4 |
| 7 | 9 | LEGO Marvel Super Heroes |
| 9 | 10 | Assassin's Creed IV: Black Flag |
| 12 | 11 | Rayman Legends |
| 11 | 12 | Grand Theft Auto V |
| 14 | 13 | Need For Speed: Rivals |
| 17 | 14 | Aliens: Colonial Marines |
| 19 | 15 | WWE 2K14 |
| Re-entry | 16 | Forza Motorsport 5 |
| Re-entry | 17 | Batman: Arkham Origins |
| 18 | 18 | LEGO Batman 2: DC Super Heroes |
| Re-entry | 19 | Tomb Raider: Definitive Edition |
| 15 | 20 | Gran Turismo 6 |