Sony unveils two PlayStation compatible tablets
Both will run Android 3.0 and feature PlayStation Suite, PlayStation games and Qriocity services
Sony has shown off two PlayStation compatible tablets due for release this autumn.
Both systems run Android 3.0 and will be WiFi and 3G/4G compatible. The S1 is "optimised for rich media" and boasts a 9.4 inch display, while the S2 features two 5.5 inch displays for portability.
Like the Xperia Play, both will run the PlayStation Suite and first-generation PlayStation video games, as well as music and video service Qriocity, and ebook content from Sony's Reader Store.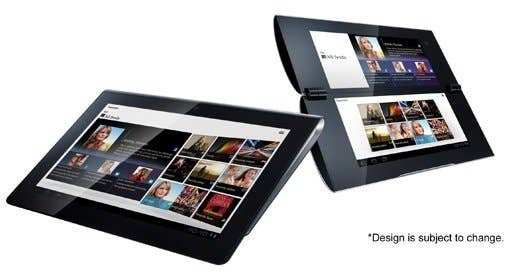 "Android 3.0 is a new version of the Android platform with a new holographic user interface that is designed from the ground up for devices with larger screen sizes, particularly tablets," said Andy Rubin, SVP of mobile at Google.
"I'm excited about "Sony Tablet" as it will further spur the development of applications and network offerings which users are looking for."
The S1 and the S2 now join the Xperia Play and the Next Generation Portable as Sony's latest portable, mobile hardware.
"Sony Tablet delivers an entertainment experience where users can enjoy cloud-based services on-the-go at any time.
"We're aiming to create a new lifestyle by integrating consumer hardware, including Sony Tablet with content and network," added Kunimasa Suzuki, deputy president of Consumer Products & Services Group.