Sony Santa Monica snatches up Seth Killian
Killian becomes a new lead game designer at Sony's studio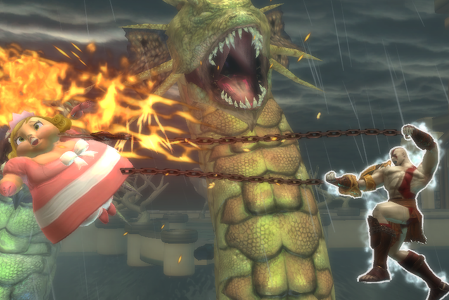 After departing Capcom almost two weeks ago, Seth Killian has revealed that he will be a new lead game designer at Sony Santa Monica Studio. Killian will be working on the external group, helping outside studios like PlayStation All-Stars Battle Royale developer SuperBot Entertainment.
"Fighting games are very close to my heart, and as someone that's spent much of my life with traditional fighters, All-Stars has been a great opportunity to take a step back and rethink fighting fundamentals from the ground up. The entire team was put together from scratch to create this game, and they are loaded with fighting game superstars (including some impressive tournament credentials-I'm not even the first EVO finalist to join the team!) who love great combat just as much as I do," Killian said in his announcement post on the official Playstation blog.
"Sony Santa Monica has a great group of talent (including senior management made up mostly of women, which is unusual and awesome), and they work on some of the most interesting projects in gaming, with a range that runs from AAA to smaller, more personal games," Killian told Polygon in an interview. "I think they're the most progressive studio of their size anywhere in the world, which gives me a chance to work directly with a lot of my industry heroes."
Unlike his previous career at Capcom, Killian says he won't be handling community outreach at Sony Santa Monica.
"I'm not formally responsible for community outreach any longer (PlayStation and Santa Monica both have great teams for that), but fans have always been centrally important in my thinking and approach to pretty much everything, so those distinctions aren't very important to me. I'll talk to whoever is willing to listen, and listen to whoever has something worthwhile to tell me, whether they are other designers, smart fans, or tough critics," he added.