Sonic Dash has made $10 million in six years
That's more than the last five Sonic the Hedgehog mobile games made combined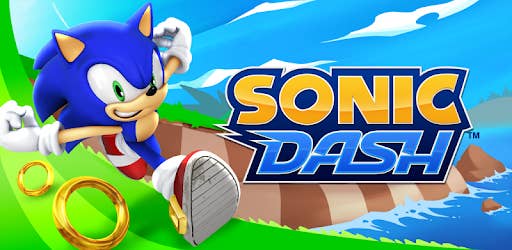 Since Sega and Hardlight released endless runner Sonic Dash on mobile platforms in 2013, the game has remained by far the most popular Sonic mobile title, netting $10.8 million in revenue since 2014.
This is according to PocketGamer.biz, sharing data obtained from mobile analytics firm Sensor Tower. According to this data, Sonic Dash has brought in more revenue than the last five Sonic mobile games combined: Sonic at the Olympic Games, Sonic Forces, Sonic Dash 2: Sonic Boom, Sonic Runners, and Sonic Jump Fever -- the latter two both now being inactive.
PocketGamer noted that this data does not include Sonic Racing, as that title is a part of Apple Arcade subscriptions.
It's also worth noting that this doesn't include data from the first year of Sonic Dash's launch. PocketGamer shares that the game has reached nearly 291 million downloads since 2014, and Sega pointed out in April of this year that the game had reached 400 million lifetime downloads.
In total, these five games have brought in $8.7 billion in revenue over the last six years, and $11.2 billion total if you include Sega Heroes -- which includes Sonic but does not feature him.
On its own, Sonic Forces was responsible for $5 million of this revenue, and Sonic Dash 2 brought in $2.4 million. None of the other three titles broke one million in revenue.