SOE acquired, becomes Daybreak Game Company
Sony Online Entertainment titles headed to Xbox and mobile [UPDATE: SOE just wasn't "particularly strategic" for Sony, say analysts]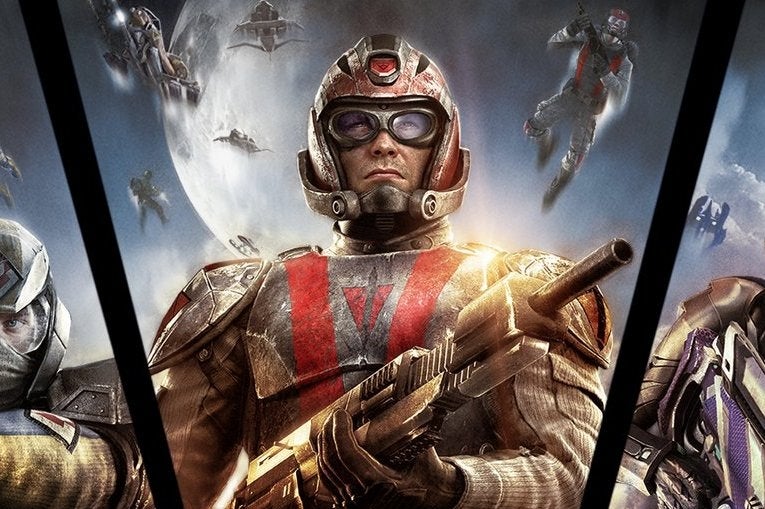 Sony Online Entertainment is to become Daybreak Game Company and turn its focus to multi-platform gaming. The company been acquired by Columbus Nova and is now an indie studio.
"Today, we are pleased to announce that we have been acquired by Columbus Nova, an investment management firm well known for its success with its existing portfolio of technology, media and entertainment focused companies. This means that effective immediately SOE will operate as an independent game development studio where we will continue to focus on creating exceptional online games for players around the world, and now as a multi-platform gaming company. Yes, that means PlayStation and Xbox, mobile and more.
As part of this transition, SOE will now become Daybreak Game Company. This name embodies who we are as an organization, and is a nod to the passion and dedication of our employees and players. It is also representative of our vision to approach each new day as an opportunity to move gaming forward."
The financial details of the deal have not been disclosed and there's no word from Sony as yet. GamesIndustry.biz has reached out to them for comment.
"We are excited to join Columbus Nova's impressive roster of companies. They have a proven track record in similar and related industries and we are eager to move forward to see how we can push the boundaries of online gaming," said company president John Smedley.
All of our games are still here and will continue to be :)

— John Smedley (@j_smedley) February 2, 2015
"We will continue to focus on delivering exceptional games to players around the world, as well as bringing our portfolio to new platforms, fully embracing the multi-platform world in which we all live."
Columbus Nova is a New York investment firm that was founded in 2000. Its CEO is Andrew Intrater, a former energy, base metals and mining executive and the company currently manages around $15 billion in assets.
"Sony Online Entertainment, newly rebranded as Daybreak, is a great addition to our existing portfolio of technology, media and entertainment focused companies. We see tremendous opportunities for growth with the expansion of the company's game portfolio through multi-platform offerings as well as an exciting portfolio of new quality games coming up, including the recently launched H1Z1 and the highly anticipated EverQuest Next to be released in the near future," said Jason Epstein, a senior partner at Columbus Nova.
"The recent Early Access launch success of H1Z1 is just one testament to the talent and dedication of the studio's developers to create great online gaming experiences."
Update: GamesIndustry.biz spoke with some analysts following the news. "While the PlayStation 4 has sold well Sony has really been cutting back on investment in game development. SOE worked on massive projects that really were not a good fit for the target PlayStation audience. So it is not a huge surprise. It just wasn't fitting into Sony's current strategy," commented DFC Intelligence's David Cole.
He continued, "It is hard to say how much it was sold for. I imagine Sony had to eat a lot of development costs and Columbus Nova probably got it fairly cheap. But that is just speculation. It is definitely a positive for SOE/Daybreak because I think they were hampered by being tied to the Sony corporate behemoth and now they can concentrate on their core market. Also the other option would probably have been Sony just comopletely shutting them down."
Wedbush Securities' Michael Pachter is largely in agreement that SOE was no longer a good fit for Sony as a whole. "I think that Sony Online is profitable, but not particularly strategic for Sony. Remember, they are a consumer electronics manufacturer, so to some extent, owning movie and television studios makes sense in order to drive Blu-ray player and TV sales. However, owning an online gaming company isn't a great fit, particularly as games are shifting increasingly to a free-to-play mobile model," he said.
"I would imagine they weren't shopping SOE so much as they received an unsolicited offer, and I think that they will be fine without contribution from that side of the business. I'm glad Smedley went with the company, as he built that business from scratch and deserves a lot of credit."
IDC Research Director Lewis Ward also noted that the move could be viewed in some ways as Sony doubling down on its strong console business. "It sold off its VAIO PC brand about a year ago if you recall, so the sale of SOE might be read as a further shift away from PC-centric hardware, software and service businesses. Given the meteoric rise of smartphones and tablets and Sony's market position I don't blame them, honestly," he said, adding that the sale will "make the annual books look much better than they would have otherwise" for Sony as it closes its fiscal year in March.
Investors should keep their eyes on Sony's next quarterly report, as we'll likely find out how much SOE was sold for then.