Social publisher 6L announces major partnerships
6L signs 16 leading mobile game developers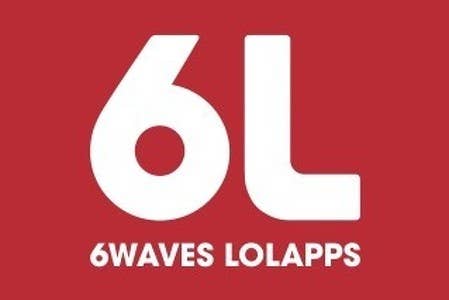 Social gaming publisher 6L has announced a major partnership push that now includes over 16 other mobile developers. The new deal will guarantee at minimum a $100,000 support grant for marketing at the launch of a new title.
"The number of partnerships we have forged is an indication of how committed we are to growing 6L's mobile business in 2012," said Jim Ying, SVP Publishing for 6L. "The introduction of terms that guarantee $100,000 to qualified games reflects our commitment to helping indie developers grow right along with us."
The deal will guarantee that $100K support within two months, or the publisher will relinquish all rights to the game back to the developer.
"It feels great to be making this announcement in time for GDC," said Dan Laughlin, executive director of business development. "We look forward to meeting mobile developers at the show who are working on games that we can make hugely successful on the 6L publishing platform."
Several developers have also commented on the new deal, with Jordan Weisman of HareBrained Schemes saying, "Partnering with 6L made sense to us because of their marketing resources, established audience, and most importantly their start-up like mindset. They seem well situated to extend their success from social games to mobile games and we hope that our original titles will be part of that success."