SoCal Regionals steps up security measures
Fighting game tournament tells attendees to arrive early, be prepared to open up fight sticks
Event security is a point of much discussion in the aftermath of last month's shooting at a Madden esports competition in Jacksonville, Florida. While events of all sorts are reassessing their security protocols, it increased vigilance may adversely affect some events more than others.
As reported by Kotaku, the SoCal Regionals fighting game competition and organizer Level Up have adopted a new security policy requiring all bags, backpacks and other personal belongings to be searched prior to attendees being admitted to the event. The issue is that this policy extends to the fight sticks people will bring to compete in numerous tournaments there for 17 different games, including Street Fighter V, Injustice, Tekken 7, and others.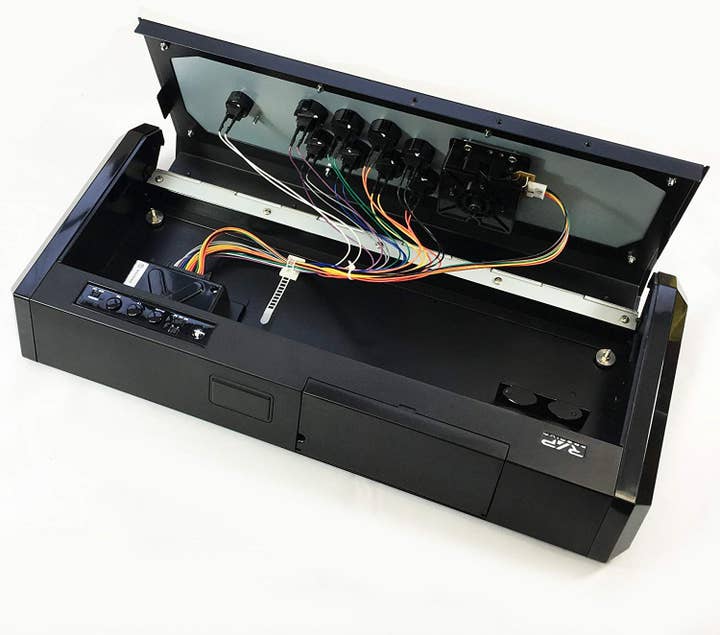 While some fight sticks have latches providing quick access for players to swap out various parts, even sticks advertised as being mod-friendly are commonly held together with multiple screws and take considerable time to open up and close again. Level Up has asked attendees to arrive with their sticks already unscrewed or unlatched, and hopes to provide a service to help players put their sticks back together again after passing through security.
"It is strongly advised to arrive at least 1-2 hours before your scheduled tournament bracket begins," organizers said. "We cannot stress how important your safety means to us. We want everyone to enjoy themselves and have great games at SoCal Regionals."
Level Up president and COO Jimmy Nguyen confirmed for the site that the move was a direct response to the Jacksonville shooting.
"As an event organizer, you have to listen to all of the feedback and make a decision that puts safety first," Nguyen said. "We run community events and listen to their feedback. The looming conversation around SoCal Regionals is currently mainly about safety. If we did nothing about it, we aren't serving the community."