Sniper Elite V2 stays on top
While Starhawk swoops in at number 17 on UK software chart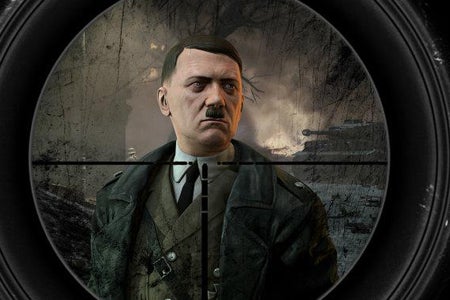 Sniper Elite V2 has stayed at the top of the UK software charts for a second week, while the only new entry in the top 20, PS3 exclusive Starhawk, sneaked in at 17.
The lack of new entries made for a fairly static line-up, with Fifa Street sneaking back into 2 from 4, and FIFA 12 holding steady at 3.
Assassin's Creed: Revelations made a jump from 15 to 10, while Football Manager 2012 and Forza Motorsport 4 both creeped back into the top 20.
All chart data is courtesy of GfK Chart-Track.
| Last Week | This Week | Title |
| --- | --- | --- |
| 1 | 1 | Sniper Elite V2 |
| 4 | 2 | FIFA Street |
| 3 | 3 | FIFA 12 |
| 2 | 4 | Prototype 2 |
| 5 | 5 | Mass Effect 3 |
| 6 | 6 | Tiger Woods PGA Tour 13 |
| 7 | 7 | Kinect Star Wars |
| 8 | 8 | Mario & Sonic London 2012 Olympic Games |
| 9 | 9 | Battlefield 3 |
| 15 | 10 | Assassin's Creed: Revelations |
| 10 | 11 | Call Of Duty: Modern Warfare 3 |
| 12 | 12 | The Elder Scrills V: Skyrim |
| 13 | 13 | Saints Row: The Third |
| 14 | 14 | Skylanders: Spyro's Adventure |
| 11 | 15 | Batman: Arkham City |
| 16 | 16 | The Witcher 2: Assassins Enhanced Edition |
| New entry | 17 | Starhawk |
| Re-entry | 18 | Football Manager 2012 |
| 17 | 19 | SSX |
| Re-entry | 20 | Forza Motorsport 4 |