Sniper Elite 3 shoots to #1
GRID Autosport enters at 7, Activision's Transformers at 12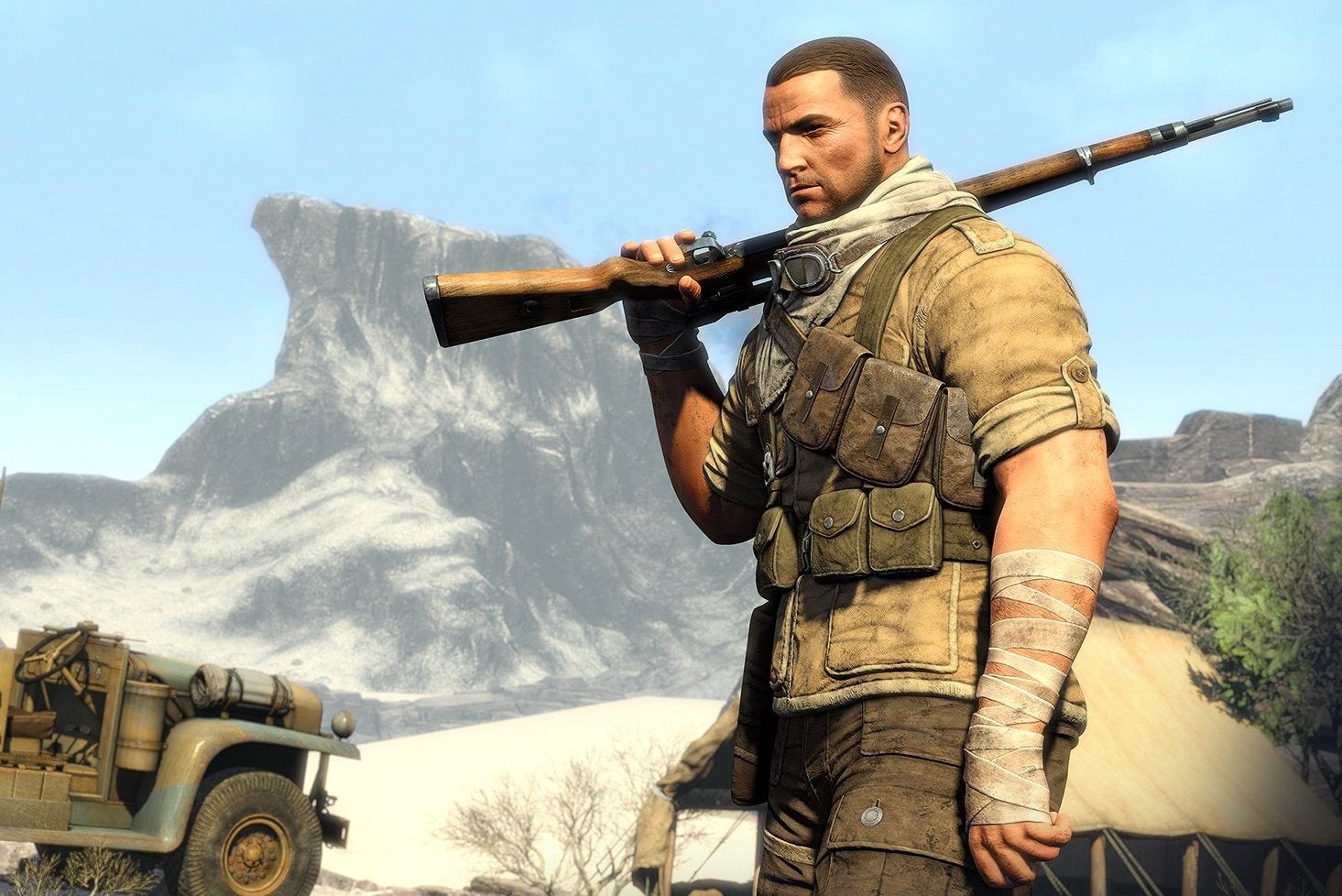 It's a new number one on the UK software charts this week as Sniper Elite 3 enters right at the top. 65 per cent of consumers decided on a next-gen copy of the game, with 35 per cent opting for PlayStation 4.
The next new entry arrived at 7, Codemasters' GRID Autosport for PX, Xbox 360 and PS3. Transformers Rise Of The Dark Spark was also new at 13, with 30 per cent of sales on PS4 and 27 per cent on Xbox One.
ONE PIECE Unlimited World Red entered at 28.
UKIE Games Charts courtesy of GfK Chart-Track
| Last Week | This Week | Title |
| --- | --- | --- |
| New entry | 1 | Sniper Elite 3 |
| 2 | 2 | Watch Dogs |
| 1 | 3 | EA Sports UFC |
| 3 | 4 | Titanfall |
| 4 | 5 | Wolfenstein: The New Order |
| 5 | 6 | FIFA 2014 |
| New entry | 7 | GRID Autosport |
| 8 | 8 | Call Of Duty: Ghosts |
| 10 | 9 | Minecraft: Xbox 360 Edition |
| 9 | 10 | Minecraft: PlayStation 3 Edition |
| 6 | 11 | 2014 FIFA World Cup Brazil |
| New entry | 12 | Transformers Rise Of The Dark Spark |
| 7 | 13 | Mario Kart 8 |
| 11 | 14 | Grand Theft Auto V |
| 12 | 15 | Battlefield 4 |
| 19 | 16 | Tomodachi Life |
| 16 | 17 | LEGO Marvel Superheroes |
| 17 | 18 | The LEGO Movie Videogame |
| 15 | 19 | Assassin's Creed IV: Black Flag |
| 18 | 20 | Plants Vs Zombies: Garden Warfare |