Smash Bros. could double Wii U sales - Nintendo
Fils-Aime says Smash Bros. preorders suggest a hardware spike "similarly dramatic" to the one from Mario Kart 8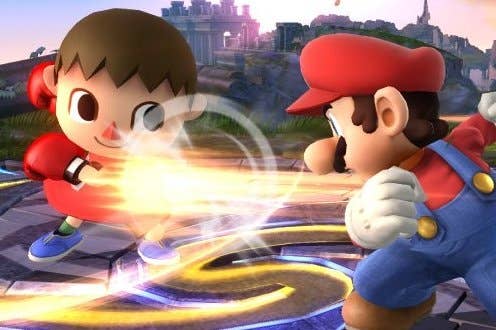 Nintendo is expecting Super Smash Bros. to push Wii U hardware in a big way. Speaking with Bloomberg, Nintendo of America president Reggie Fils-Aime said preorders for the mascot fighting game have already surpassed those of Mario Kart 8, a sign he believes will translate into a big boost for system sales this holiday season.
"The launch of Mario Kart 8 has essentially doubled our Wii U sales year-on-year," Fils-Aime said. "Our expectation is that the sell-through for Smash is going to be very strong, certainly on par with what we saw with Mario Kart 8. We think the impact on hardware will be similarly dramatic."
During the last fiscal year, Nintendo reported sales of 2.72 million Wii U systems. Through the first six months of this fiscal year (which included the launch of Mario Kart 8), Nintendo had sold 1.12 million Wii Us, compared to just 460,000 at the same point the year before.
Super Smash Bros. launches on the Wii U November 21, although Nintendo today began allowing players to digitally pre-load the game on their systems, with the game becoming playable at midnight Eastern on release day. The rest of Nintendo's Wii U holiday push is expected to be driven by continued Mario Kart 8 sales, the debut of the Smash Bros.-compatible Amiibo toys-to-life figures, and supporting titles like Bayonetta 2 and Captain Toad: Treasure Tracker.