Smartphone shipments to reach 1.5 billion by 2017 - report
New IHS data shows that global smartphone shipments should come close to 900 million this year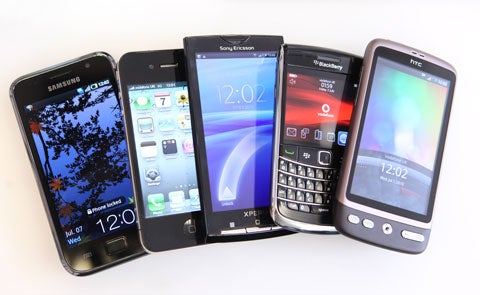 PS4 and Xbox One will be launching by the end of the year, but for most people in the world, that's irrelevant. Smartphones, on the other hand, see wider adoption every day, and the latest report from research firm IHS (as noted by Cnet) shows that in just a few years, the worldwide shipments figure for smartphones should hit 1.5 billion. That's over a fifth of the world's population.
It's expected that by the end of this year, worldwide smartphone shipments will reach close to 900 million units. Importantly, the mobile industry hit a huge milestone in the third quarter of 2012 when the actual global smartphone installed base reached 1 billion units. IHS said Apple should ship around 150 million iPhones this year, but that's not a massive rise from last year's number of 134 million. Apple's growth has definitely been dinged by Android and the popularity of new phones from the likes of Samsung and HTC.
"The possible slowing growth of the iPhone and the rapid pace of competitive smartphones releases speak to the ferocious nature of the handset business, especially now as the market continues to pivot from a market dominated by lower-end handsets known as feature phones to one that is increasingly smartphone-centric," IHS senior analyst Wayne Lam said.
The good news for game developers is that as more consumers ditch feature phones for smartphones, the potential game playing audience will continue to grow.