Smartphone chips chief leaves ARM
CEO Warren East departs company after 19 years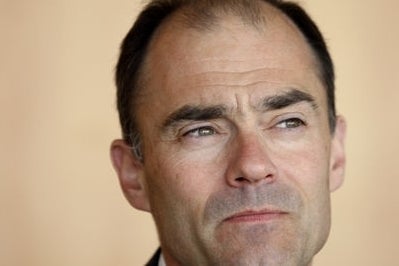 UK company ARM Holdings, responsible for the designs of processors used in smartphones by Qualcomm, Apple and Samsung, is saying goodbye to its CEO of 12 years, Warren East.
"After you've been doing it for 12 years you do get a bit tired (...) and think 'Maybe that's a bit of a brake on the business and somebody else should have a go'," the engineer told Reuters.
East will leave in May and hasn't exactly revealed what he's doing next, but his replacement at ARM is already lined up in the shape of group president Simon Segars.
"We've built a global company based here in the UK, proving it can be done in technology, and I intend to do a bit more of that," added East.
ARM has dominated the mobile phone chips marketing, licensing its processor designs to the big players, and in the past its CPUs have been found in the Sony PSP and the Nintendo DS. 8.7 billion chips featuring ARM tech were shipped last year.
"The strategy that we have now I've been part of building and believe in very strongly," said Segars of the handover.
"We see big opportunities in servers - where we are just really getting started - and likewise in wireless infrastructure, which is going to go through quite radical changes to keep up with all the data that smartphones and the Internet of Things are going to produce and consume."