Sleeping Dogs back at UK number one
But new entry Sims 3: Supernatural hot on its heels at 2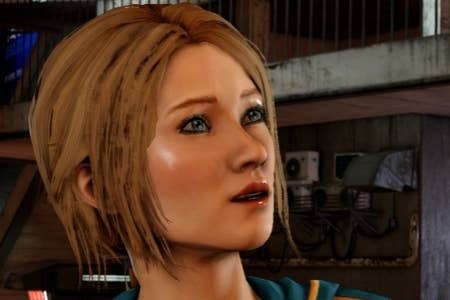 Sleeping Dogs is back on the top of the UK software chart as last week's champion, Guild Wars 2, drops to six.
The only new entry for the week, expansion pack The Sims 3: Supernatural, entered at 2, an impressive result for the seventh add on for The Sims 3. The rest of the top 5 stayed static, with New Super Mario Bros 2, London 2012 and Lego Batman 2 refusing to budge.
Sniper Elite V2 jumped back into the top 20 from 31 to 17, while Skyrim snuck back in at 20, up from 26.
All chart data is courtesy of Gfk Chart-Track.
| Last Week | This Week | Title |
| --- | --- | --- |
| 2 | 1 | Sleeping Dogs |
| New entry | 2 | The Sims 3: Supernatural |
| 3 | 3 | New Super Mario Bros. 2 |
| 4 | 4 | London 2012: The Official Video Game |
| 5 | 5 | LEGO Batman 2: DC Super Heroes |
| 1 | 6 | Guild Wars 2 |
| 7 | 7 | Madden NFL 13 |
| 12 | 8 | Dead Island GOTY Edition |
| 6 | 9 | Darksiders II |
| 10 | 10 | Call Of Duty: Modern Warfare 3 |
| 11 | 11 | Mario & Sonic London 2012 Olympic Games |
| 16 | 12 | LEGO Harry Potter: Years 5-7 |
| 9 | 13 | Tom Clancy's Ghost Recon: Future Soldier |
| 8 | 14 | Transformers: Fall Of Cybertron |
| 15 | 15 | The Amazing Spider-Man |
| 18 | 16 | Battlefield 3 |
| Re-entry | 17 | Sniper Elite V2 |
| 17 | 18 | FIFA 12 |
| 13 | 19 | Batman: Arkham City |
| Re-entry | 20 | The Elder Scrolls V: Skyrim |