Skylanders is best-selling franchise thus far in 2012
Activision proclaims that Skylanders is the biggest gaming franchise from January to April 2012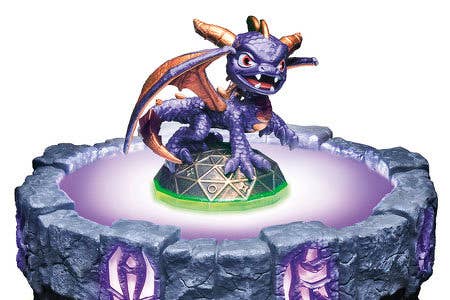 Already a big hit during the holiday season, Activision's sales giant Skylanders: Spyro's Adventure continues to lumber on. The publisher has announced that the game is the top selling franchise in both handheld and console markets for 2012 thus far. That's according to The NPD Group, GfK, Charttrack and Activision internal estimates, and it's based on revenue inclusive of toys and accessories.
"This achievement is incredibly gratifying, and quite an honor for everyone at Activision and our team at Toys for Bob," said Eric Hirshberg, CEO of Activision Publishing. "It was a simple idea really-bridging the gap between real and virtual play-but one that required tremendous creativity to execute and communicate to our audience.
"It spawned a new category and a new platform for play in an overwhelmingly challenging marketplace. We couldn't be happier that there is an ever-growing universe of Portal Masters out there."
The console sequel, Skylanders Giants, is set for release in October this year and will be debuting at E3 next week.