Skylanders best-selling action figure in US, Europe year-to-date
Activision touts continued momentum behind toy-and-game franchise in advance of Swap Force launch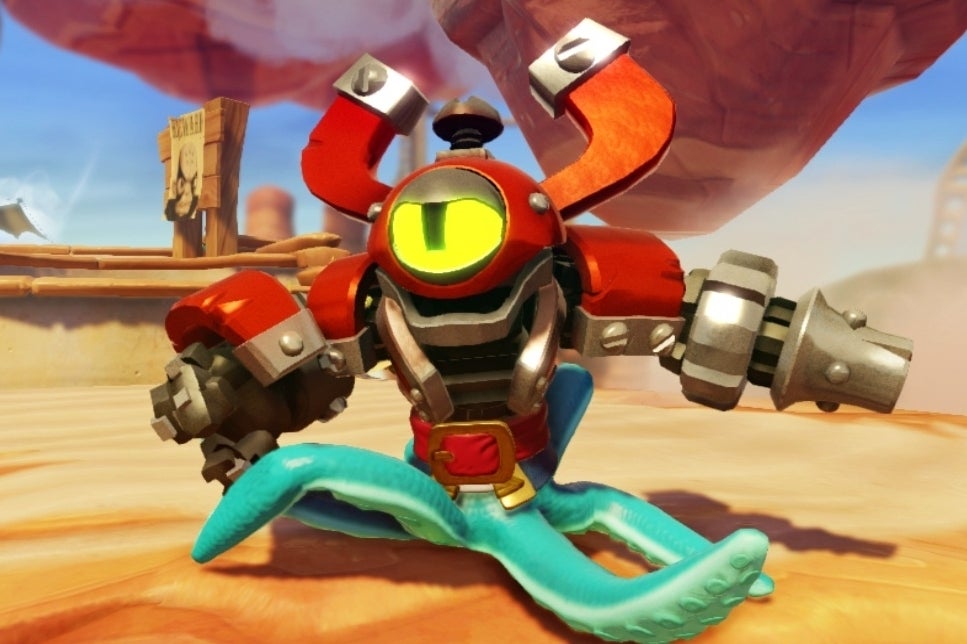 With next week's launch of Disney Infinity just around the corner, Activision took the opportunity to remind the industry that the original action figure and video game crossover property is still going strong. The publisher today announced that the Skylanders franchise is topping the charts in both the toy and gaming aisles for the year-to-date.
According to Activision, Skylanders is the top action figure brand in the US and Europe so far in 2013. The franchise has been particularly dominant in the UK, where Skylanders was the best-selling toy property of all for the first half of the year. The gaming side of the Skylanders business is similarly strong, as last year's Skylanders Giants was 2013's top grossing game in North America and Europe through July, if one includes the toy and accessory packs into the equation.
Since the franchise's 2011 debut, Skylanders games and toys have brought in more than $1.5 billion in retail sales worldwide. Activision is looking to add to that total this October with the release of Skylanders Swap Force for consoles and handhelds.