Sixense begins and fully-funds STEM Kickstarter campaign
The company's new motion tracking platform needed $250,000 to become a reality.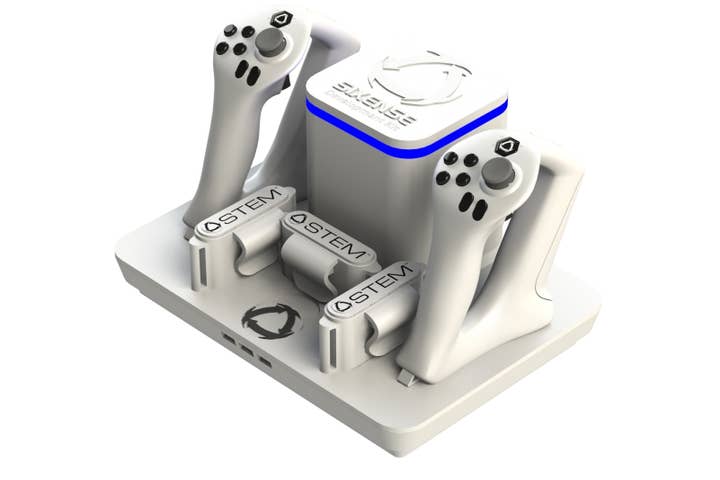 Sixense today announced the launch of its Kickstarter funding drive for the STEM System, a motion tracking peripheral for games and virtual reality applications. The company says the STEM System is "the next evolution" in its motion tracking tech, featuring wireless operation and support for up to five tracker units. The STEM improves on the technology Sixense provided for Razer'z Hydra PC controller.
"By launching the STEM System through Kickstarter, we can forge an essential partnership with users and developers," said Amir Rubin, co-founder of Sixense. "We look forward to getting the STEM System into the community so they can start developing great games and applications that take advantage of motion tracking and control, and allow everyone to interact with digital media in the most natural and intuitive way possible."
The Kickstarter's goal was $250,000, a sum the funding drive has already surpassed. The campaign currently sits at $292,964. The finished STEM System won't be shipped to Kickstarter backers until July 2014.