Shigeru Miyamoto recognised with Japanese cultural award
Super Mario creator will be awarded for elevating the Japanese games industry around the world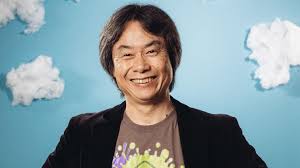 Super Mario creator Shigeru Miyamoto has been honoured with a Japanese cultural award, for his career in video games.
The Person of Cultural Merit is awarded annually to people who have made outstanding cultural contributions.
Candidates are selected by the Japanese minister of education, culture, sports, science and technology, before being approved by the cabinet.
Miyamoto was recognised for helping to develop the Japanese games industry into a global cultural force with creations like The Legend of Zelda, Super Mario, Star Fox, and Donkey Kong.
"I am grateful for the light of the genre of games," Miyamoto told Japanese publication Sankei (via Google translate). "I will never forget to thank my colleagues... I can't do anything alone."
The 66-year old has been at Nintendo for 40 years, and in 2015 he was appointed creative fellow of the company.
The award ceremony will take place on November 3, at the Imperial Palace in Tokyo.