Shenmue 3 PC backers will get refunds over Epic exclusivity
Ys Net and Deep Silver will reimburse backers who expected a Steam key for the game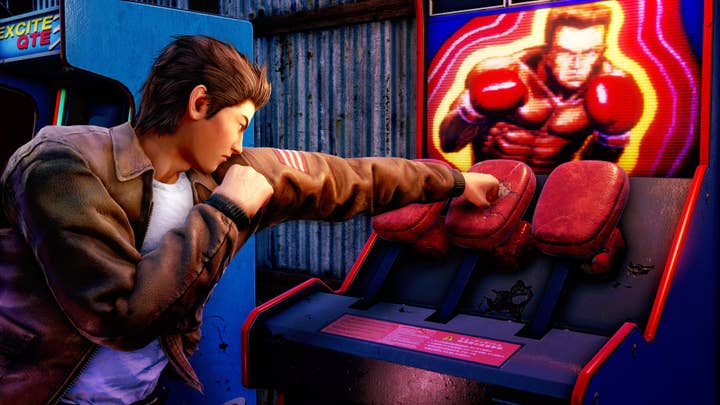 Kickstarter backers of Shenmue 3 will be able to get a refund if they requested the PC version of the game, due to Ys Net and Deep Silver agreeing an exclusivity deal with the Epic Games Store.
Developer Ys Net and publisher Deep Silver announced that Shenmue 3 would be a timed Epic Games Store exclusive at the start of June -- long after a Kickstarter campaign had raised money with the promise of availability on Steam.
Before now, it wasn't clear whether backers insistent on a Steam version would be able to claim a refund, but Ys Net has now confirmed that refunds will be available in most circumstances.
At the time of launch, Kickstarter backers of the game will only receive Epic Games Store keys. Ys Net will allow those backers to switch to the PlayStation 4 version, or wait a year for the timed exclusivity period to expire.
However, Ys Net, Deep Silver and Epic have all agreed that "refund requests will be honoured" for PC backers who don't want to switch to console or wait for the game to hit Steam.
"In response to backers who have requested Steam keys for their rewards, we discussed offering the keys on the day of release," Ys Net said in an update on Shenmue 3's Kickstarter page.
"However, coordination with the sales policies of the involved companies was untenable, and as a result we are not able to make a day one distribution option for Steam keys available.
"That we are not able to offer Steam keys for Kickstarter rewards at the time of the game's release is a great disappointed [sic] and inconvenience for those backers who were expecting to receive them. We deeply apologize for the unrest caused by the announcement."
Epic Games' use of exclusives to gain a share of the PC distribution market has proved divisive among gamers, but many within the industry are keen to see the Epic Games Store succeed. The main reason is its revenue share model, which gives the developer 88% of revenue compared to the industry standard 70%.
Paradox Interactive's Fredrik Wester spoke on the subject at Gamelab in Barcelona last week, calling the 70/30 split "outrageous" in a digital landscape with lower distribution costs.