Sega: Pitchford did "whatever the f*** he likes"
Sega hits back in Aliens: Colonial Marines false advertising suit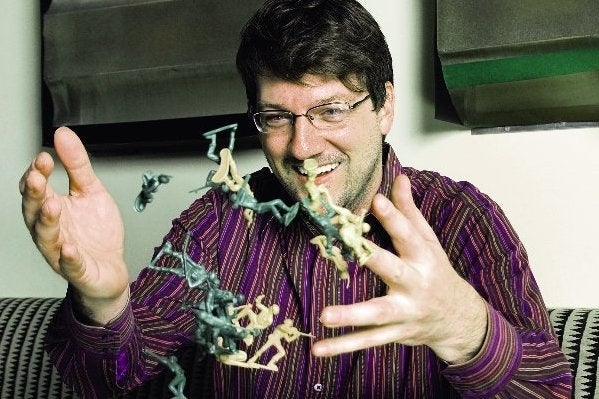 Sega of America has filed documents defending itself against allegations of false advertising for Aliens: Colonial Marines and identifying the behaviour of Gearbox CEO and president Randy Pitchford as a major issue.
Polygon has seen the documents, which includes emails that reference Pitchford's defiance of agreed marketing plans.
"I spoke face to face to [Gearbox's Steve] Gibson about their persistent panel leaking," said Matt Eyre, GM and director of brand marketing (Core Games) at Sega, in reference to E3 2011.
"Effectively - it's Randy [Pitchford] doing whatever the fuck he likes. Apparently he did it twice on [Borderlands 2] also, against, against all plans and despite the fact they asked him not to. I think our best result here is that we have no more panel sessions ..."
Sega asserted that while it was given "absolute discretion" on marketing it was not solely responsible for it (as previously claimed by Gearbox) as all marketing decisions had to be discussed with Gearbox.
"The parties had to mutually agree to the 'precise particulars of marketing assets' delivered by Gearbox," Sega states.
"Gearbox's participation - Randy Pitchford's, in particular - was a key element in the ACM marketing strategy from the beginning."
Despite this Sega claims it has a number of examples where Gearbox either made announcements and released assets without Sega's knowledge or directly against their advice. These include revealing too much information in interviews, posts on the game website and the release of screenshots.
The court case has become a nasty battle between two major forces in the industry, and all stems from complaints that the marketing for Aliens: Colonial Marines - a game that saw more than six years pass between announcement and release - was false advertising as the final game failed to live up to the marketing materials. The suit was filed by law firm Edelson LLC on behalf of Damion Perrine in May 2013.
In July Gearbox responded to the suit, claiming it should be removed from proceedings.
"Gearbox is a video game software developer. It was neither the publisher nor seller of the video game at issue. For more than a year, Gearbox has quietly abided the plaintiffs' claims so that Sega, the game's publisher and the party responsible for the game's marketing and sale, could assume the defense of this lawsuit."
Expect more from the next hearing that's scheduled for late October.