Sega is Metacritic's publisher of the year
The Persona 5 Royal and Yakuza 0 publisher is followed by Annapurna Interactive and Capcom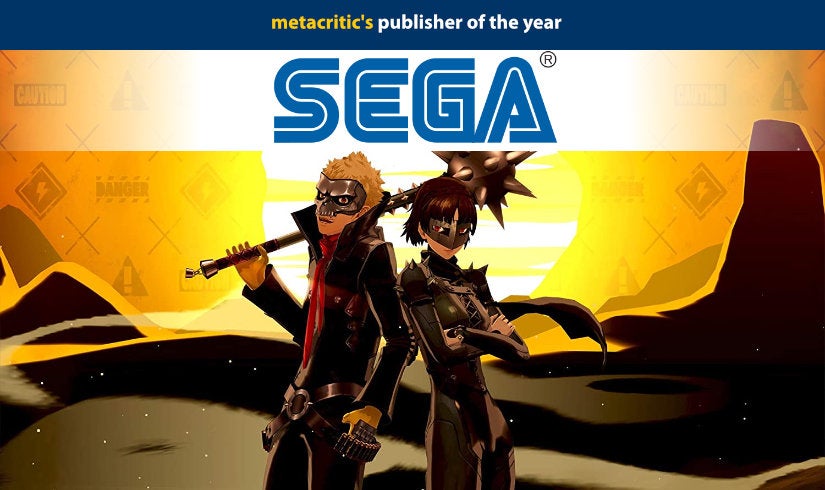 Sega has made it to the top of the 11th Annual Game Publisher Rankings from aggregator site Metacritic.
Powered by critical successes Persona 5 Royal and Yakuza 0, the Japanese publisher climbed the charts from No.18 in 2019. Its final score in Metacritic's ranking was 327.2 points, while its average review score in 2020 was 81.6.
Metacritic's ranking is calculated based on four factors: average Metascore, percentage of scored products with good reviews, percentage of scored products with bad reviews, and number of "great" titles (Metascore of 90 or higher).
Sega was followed very closely by indie darling Annapurna Interactive, with 322.9 points and an average Metascore of 81.9.
Capcom came third with a score of 313.8 and average reviews reaching 80.3. Neither Annapurna nor Capcom have had any "great" games in 2020.
In 2019, 505 Games made it to No.1 thanks to the critical success of Control, and was followed by Activision Blizzard and Nintendo. This time around, 505 Games was No.13 with an average Metascore of 74, while Activision Blizzard is fifth, and Nintendo is at No.9.
Here's the top ten Metacritic publishers, based on games released in 2020:
| Last Year | This Year | Publisher |
| --- | --- | --- |
| 18 | 1 | Sega |
| 6 | 2 | Annapurna Interactive |
| 5 | 3 | Capcom |
| 22 | 4 | Sony |
| 2 | 5 | Activision Blizzard |
| 7 | 6 | Microsoft |
| N/A | 7 | Aksys Games |
| N/A | 8 | No More Robots |
| 3 | 9 | Nintendo |
| 10 | 10 | Devolver Digital |