Second week at UK number one for Sleeping Dogs
Darksiders 2 steals second with Transformers in at fifth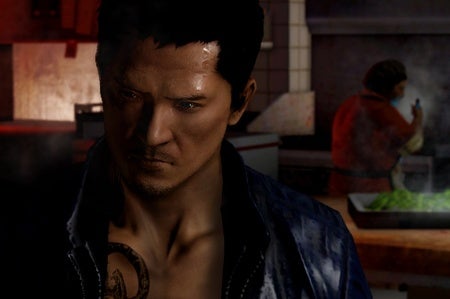 Square-Enix's open world crime thriller Sleeping Dogs has secured a second week at the top of the Uk's retail charts, edging out new entry Darksiders 2 from THQ. the good news for the Darksiders team is that this sequel has comfortably outsold the original in its opening week.
Activision's Transformers: Fall of Cybertron also hits the top 5 on debut week, managing fifth place after New Super Mario Bros. 2 and SEGA's London 2012 hold on to third and fourth after making room for Darksiders.
Elsewhere, the top 20 is largely reshuffled, with nine of these titles having been present on the chart for 30 weeks or more.
| Last Week | This Week | Title |
| --- | --- | --- |
| 1 | 1 | Sleeping Dogs |
| New Entry | 2 | Darksiders 2 |
| 2 | 3 | New Super Mario Bros. 2 |
| 3 | 4 | London 2012: The Official Video Game |
| New Entry | 5 | Transformers: Fall of Cybertron |
| 4 | 6 | LEGO Batman 2: DC Super Heroes |
| 8 | 7 | Tom Clancy's Ghost Recon: Future Soldier |
| 5 | 8 | Mario & Sonic: London 2012 |
| 6 | 9 | Batman: Arkham City |
| 10 | 10 | LEGO Harry Potter: Years 5-7 |
| 7 | 11 | The Amazing Spider-Man |
| 12 | 12 | FIFA 12 |
| 13 | 13 | Battlefield 3 |
| 9 | 14 | Dead Island GOTY Edition |
| 11 | 15 | The Elder Scrolls V: Skyrim |
| 15 | 16 | Call of Duty: Black Ops |
| Re-entry | 17 | Call of Duty: Modern Warfare 3 |
| Re-entry | 18 | Saints Row the Third |
| 14 | 19 | Mario Kart 7 |
| 16 | 20 | Skylander: Spyro's Adventure |